The world is a crazy place, I think we can all agree on that. But every now and then, among the soul-wrenching news, we are reminded of wholesome stories that fill our hearts with hope. After all, who among us has never cried after seeing an adoption story or a TikTok video of lost dogs that find their way home? However, not everything is what it seems in the era of social media. We compiled a series of stories that were advertised as "wholesome news," but the internet instantly clocked how messed up they really are. So if you have any faith in humanity left, we suggest you lock it up tight somewhere safe before reading.
The Price of Life
Healthcare is expensive, from insulin shots to ambulances, the cost of taking care of our health can be overwhelming. Many people around the world are not fortunate enough to afford small healthcare expenses, let alone major ones, so they find creative ways to raise money for the procedures they need. This has become such a common practice that even children are taking part in this trend.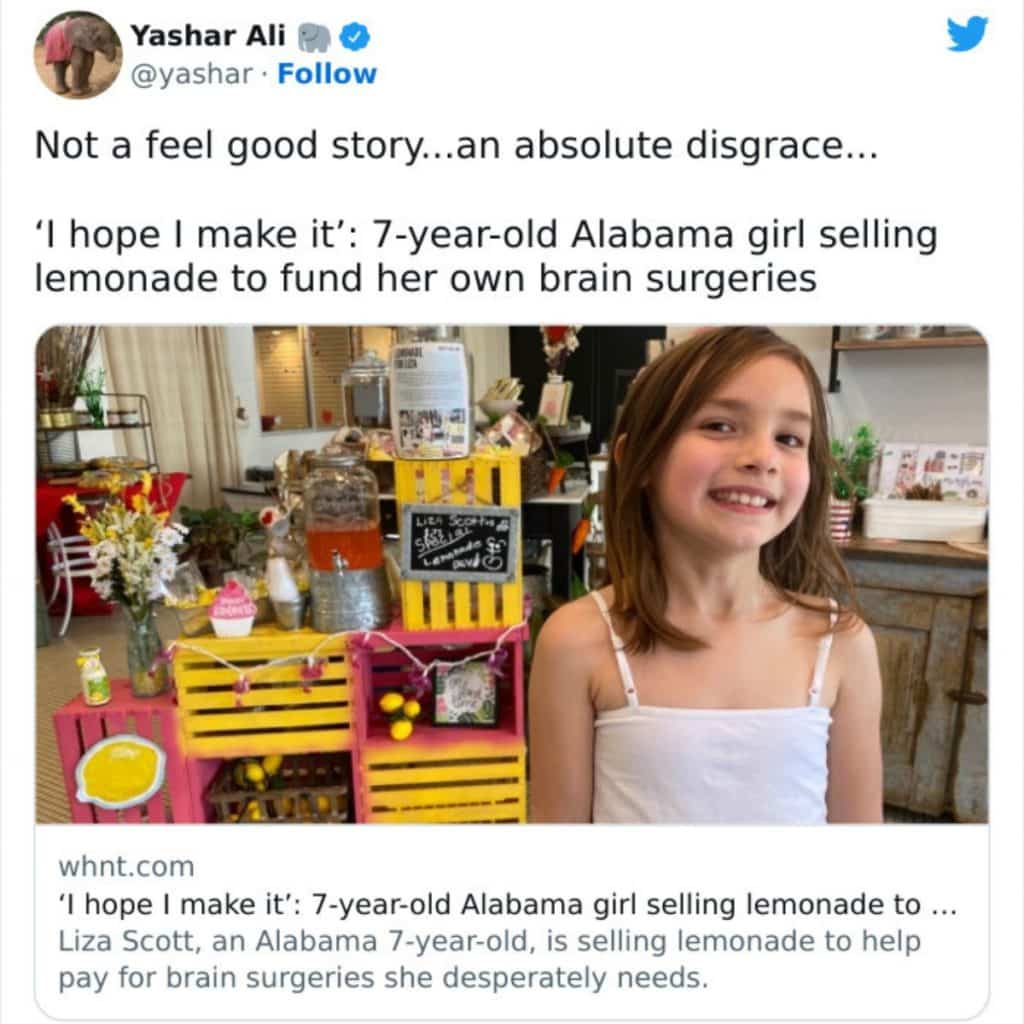 This might seem like an inspiring and heartwarming story, but the truth couldn't be further from that. Even though this little girl's will to live and perseverance is admirable, internet users couldn't help but feel sad that she had to take matters into her own hands at the age of 7 instead of relying on a competent healthcare system.