You are getting a great deal, dude
As long as you think that you are getting a great deal, then everything is ok, right? No. There is such a thing as a perfect apartment. That perfect apartment comes at a premium price, however. And if you are on a tight budget, there is no way you will find the perfect rental apartment.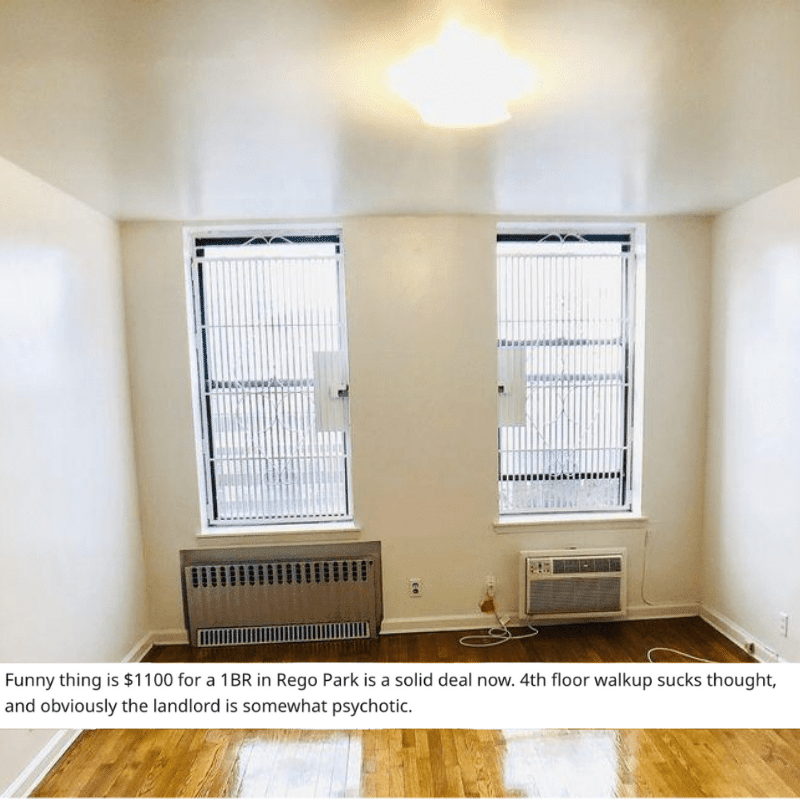 You can do your best, and for $1100 per month, you might assume that you have done that very thing. Not in NYC. For that price, try renting a shoebox? This person had to walk up four flights of stairs and deal with not-so-sane landlords.