Programming Is a Piece of Cake
Now, this programmer was leaving his job. Going off to greener pastures (hopefully). Flying free of the professional nest, as it were. So, his sweet and clever coworkers banded together to create a cake that was just for him. It boasts yellow icing and a series of codes in black, expressing their feelings about him leaving. Now, we're not coding experts, but it depicts a simple message: Jake's leaving.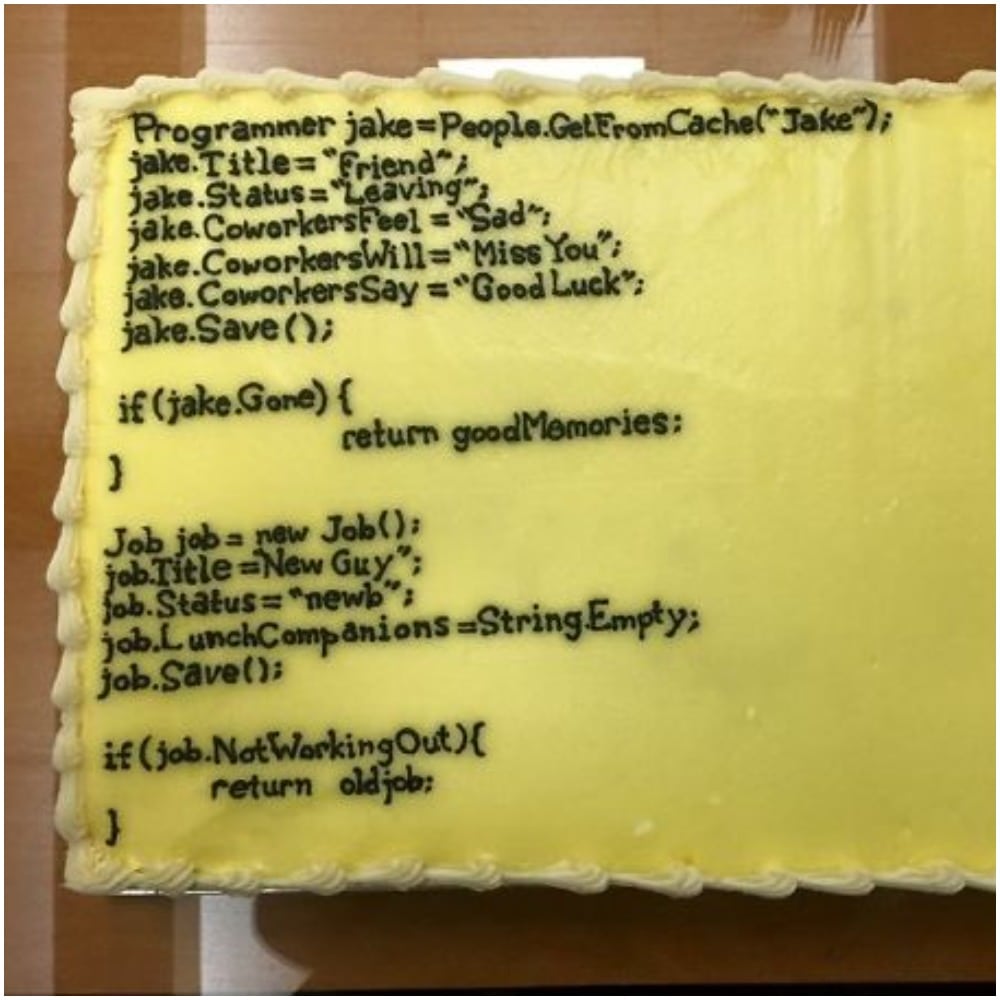 Jake's ready to go be the new guy at another job now. Plow through the "new person" niceties and attempt to fit in with the crowd. Perhaps his new job will force him to undergo a slew of rituals or rites of passage. Like sorority hazing, but less dangerous. We're not sure any office would be as great as this one, though. This cake is truly unique, and it shows they put a lot of thought into it!