Sand between your toes
I love the beach, but I hate the way that sand gets absolutely everywhere. Something else that gets everywhere: toddlers. They just want to be anywhere you don't want them to be and the rest of the beach is just too tempting.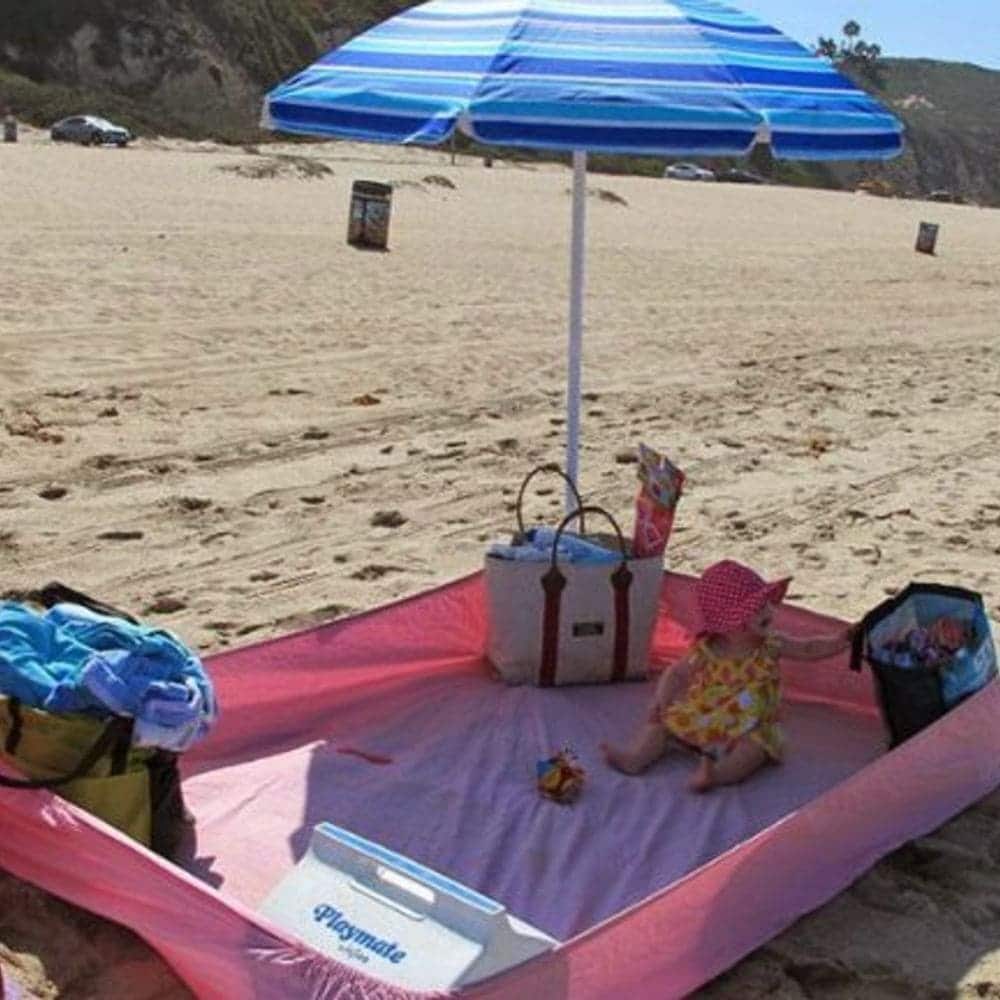 Well, next time you hit the beach, make sure you take a fitted sheet along with you. Using just your cool box you can create your very own playpen, which keeps your baby in and the sand out.