When my second and third-born children were younger they required a lot of rules and regulations. I mean those boys were wild!
Nicknames included:
The double trouble team.
Two in diapers.
Best "brothies", as the affectionately called each other in the toddler days.
The list could go on!
These two boys born 2 years and 6 days apart made my husband and I crazy. No sleep. Always on the run. Expensive diapers. You name it, these boys did it. Poop on walls. Poop out of diapers.
What is it with boys thinking poop is so fascinating?
I tell ya, it doesn't change with age.
Although we don't have poop smearing or diapers full of poop these days. They do love that whole stinking up the bathroom and farting constantly thing. Mostly the 11-year-old MAN CHILD.
Anyway, my point is that parenting can be fun!
The younger years with my two boys weren't so "fun" but these days?
It's kinda fun!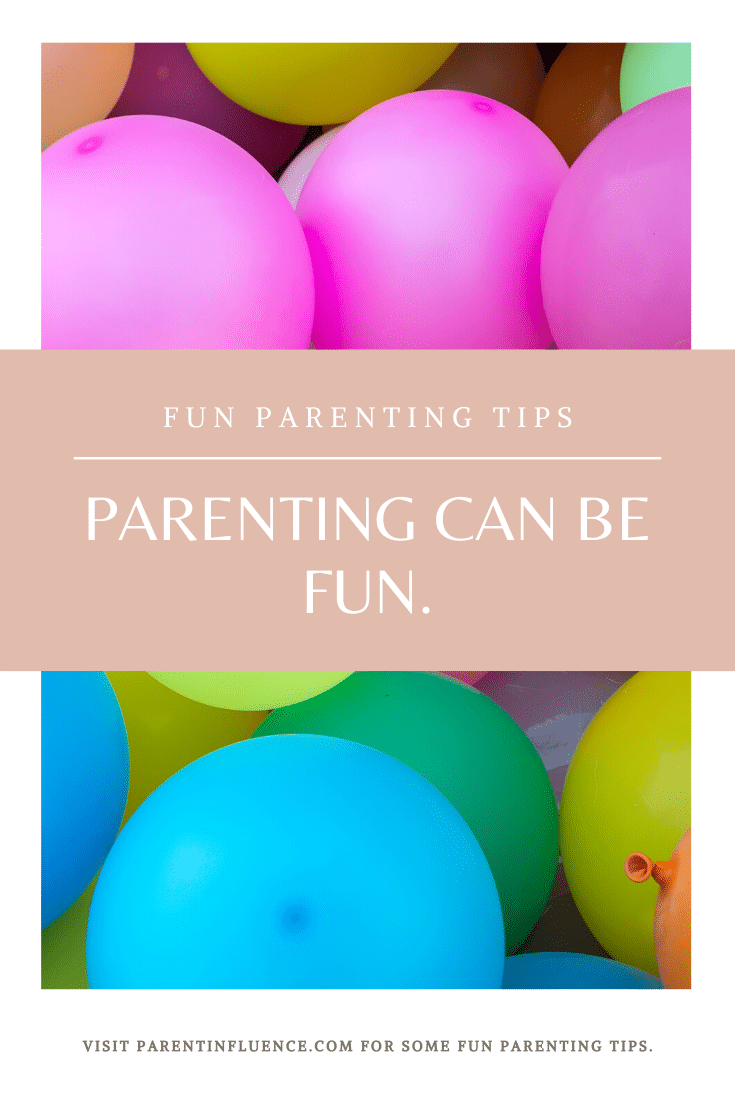 It's also an interesting learning experience – boys versus mama!
Anyway, if you're looking to have some more fun in your parenting days then come on, check out how I keep the fun in parenting.
Yes, you can have fun as a parent and still be the parent you need to be when rules or consequences must be enforced.
So here, why don't you sit back have a sip of that wine, water, coffee, or tea and read what I have to say?
Fun Parenting Tips
Being a fun parent is all about learning to be more playful and present in your kid's life. While I'm on the other side of parenting, as I like to call it, I do still have an 11-year-old boy who enjoys spending fun time with his Mama and Daddy.
Be a Kid
It's totally fine to let loose and be a kid with your kids. This is a great excuse to forget all of your adult stress and responsibilities. Gather those kids and play a fun game together.
You can tell jokes, you can play a family board game, you can let the kids decide what you do. When my boys were younger, I'd get down on the floor and let them wrestle with me. Those were the days! We'd laugh, we'd *sometimes* cry, and we'd have pure fun together!
Make Cleanup Fun
I am famous for doing this! The kids haven't ever enjoyed cleaning. I assume most kids don't comprehend why they have to clean up, but it's a life skill we must teach them. This doesn't mean you can't be the fun parent during this dreadful clean up time.
My middle child is on the spectrum and for some reason, he cannot use a broom to save his life. I mean, maybe he could, but he prefers to vacuum everything. I solved this by getting a small stick style vacuum and it makes the process fun!
You can blast music, use the vacuum to clean up, and try your hand at using magnets for the kids to pick up those metal type toys. It's all about using your resources and making clean up a game-time for the kids!
Be Present and Talk
I don't know about you, but I love listening to my kids' talk. We have some of the best, and sometimes confusing, conversations at the dinner table. I've laughed so hard I cry at times!
Use your mealtime to engage in some fun parenting. Let your kids have fun with finger food style options and engage in creative discussions. I'll ask some of the weirdest questions at dinner just to see what the trio responds with.
We've engaged in such conversations as:
If a fly didn't have wings would it be called a walk?
If you were to travel anywhere in the world, where would you go?
If you could own a pet, what would that pet be?
I've heard all sorts of hilarious discussions during our mealtime in the last 17 years that I know I'm going to miss the loud, obnoxious sibling engagements when they're older and fly the coup.
It's not easy to find ways to be a fun parent during the days of "older kids", but I am constantly looking for new ways to have fun with the trio before they're all grown up.
Since they're older, and we homeschool, I can actually take our fun to a whole new level with science experiments, food adventures, and outdoor adventures that lead us to new places.
The key to being a fun parent is to always be firm about your expectations. We are the parents, and we do work hard to verbally tell our kids what we expect from them during all situations in our life. They know what consequences will happen should they not do what's expected.
This has really helped us have a strong family bond full of fun parenting moments, strong healthy debates, and smiles galore! Being a parent means that you need to be that stable safe place for a shoulder to cry on, arms to hug, and a mouth to laugh along with the fun times!
It's okay to be the fun parent, do your best to let your kids enjoy childhood. This is the only one they got to live, let them LIVE it!