The printer is broken
Printer-related problems are always a huge pain in the neck. But some of these problems are totally avoidable–like the one below. As this person learned the hard way, it turns out that you do need to take the paper out of the packaging before loading it into your printer. The more you know, right?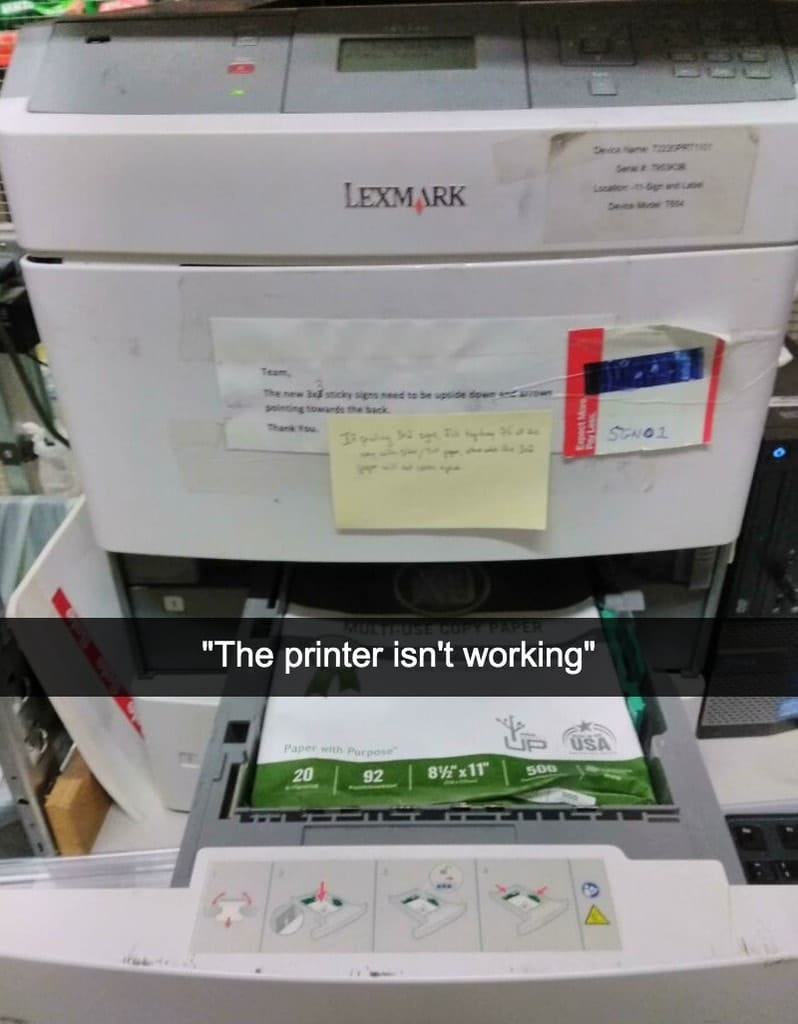 Thinking they were dealing with a paper jam or similar issue, this person called in tech support, only to realize they'd made a pretty silly mistake. Unfortunately, today's printers simply aren't capable of removing packaging from a ream of paper. Maybe in the future, they'll have that capability, though!