The Final Nail in the…
We have enough iron in our blood to produce a nail. Let that sink in … like a nail. Well, not a full package of nails, but a singular nail. Our blood contains hemoglobin and myoglobin, which are two proteins found in blood cells. Our bodies naturally possess four grams of iron. Apparently, that's just enough to create a nail.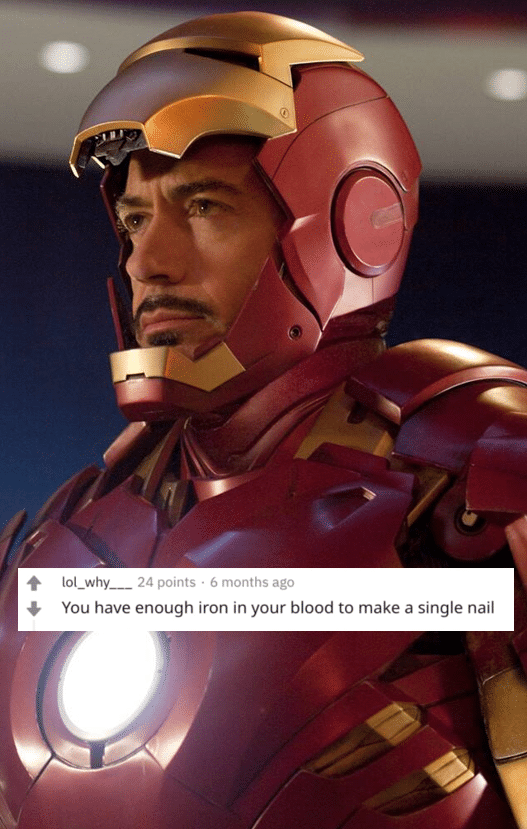 So, hopefully you only need to hammer one nail into the wall. You could use that nail to hang up a picture. Or sell it on eBay for a hefty sum in the hopes that someone will buy your blood nail. Human bodies are complex, nuanced creations with so many capabilities.