Is Florida for Real?
Sometimes we ask ourselves that. Florida is like a magical land somewhat extricated from the rest of the United States. A magically dangerous land rife with crocodiles and alligators coexisting in the wild. Yes, two dinosaur-like creatures live together in the wild jungles of the Sunshine State. Who would have thought?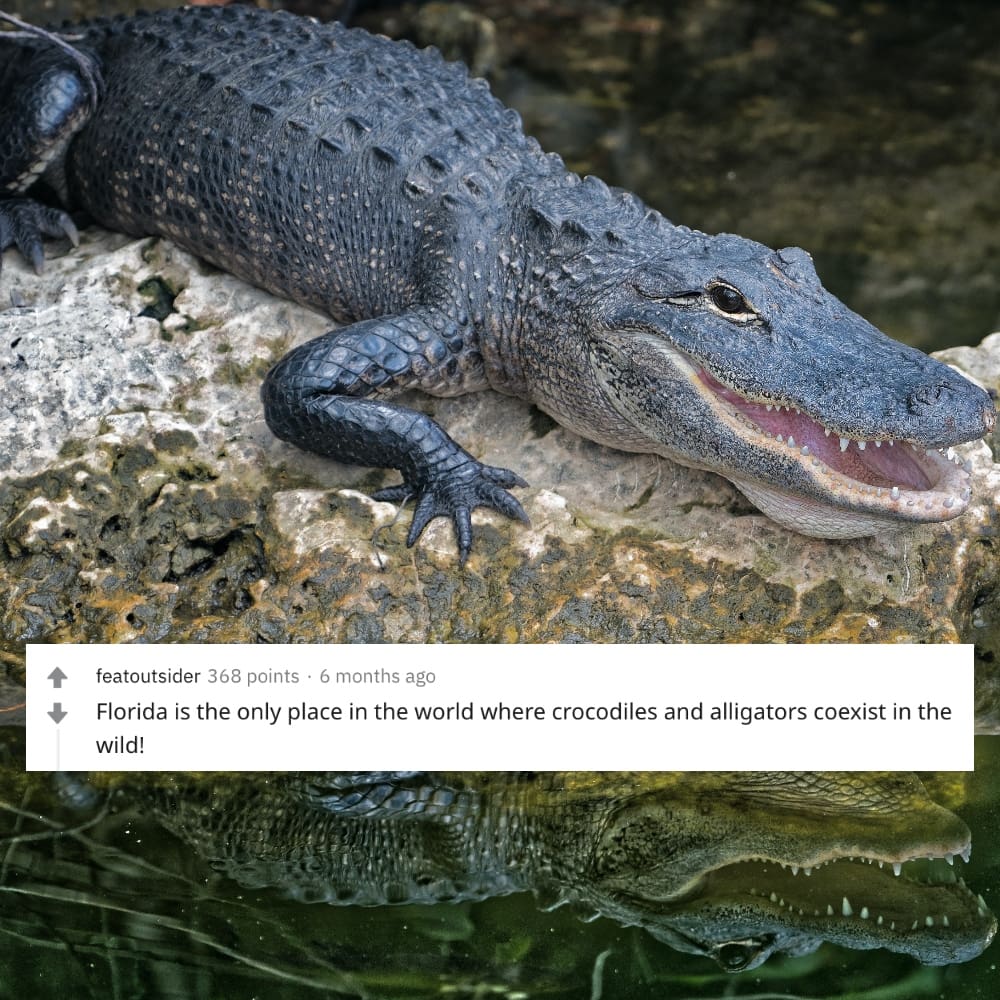 You've probably seen photos circulating the web of alligator and crocodile sightings, especially while folks are driving. There was even a photo recently of a massive alligator roaming people's yards. Like, size-of-a-horse massive. With these seemingly prehistoric threats, bath salts, and unrelenting humidity, how do folks survive Florida? Asking for a friend.