Great design has the potential to fuel and organize social movements, advocate for human rights, or make your bedroom look really stellar! People can instantly recognize a great design when they see one, but what makes a design great rather than just good? If you ask us, design must serve two purposes. The first is that it must have good aesthetics. It's a design, seeing is our first impression, so it's got to be stylish! Second, great design improves functionality and is long-lasting. Of course, everyone has their own specific taste, so let us take a peek at why some of these designs were deemed worthy of being the best!
#1: Tree-Shaded Walkaway in Spain
Nature flawlessly fused with architecture is an amazing sight to behold! This stunning walkway is located at Bodega Tio Pepe's winery in southern Spain. I have a mini obsession with sustainable architecture. Buildings that are designed to limit humanity's impact on the environment are a smart idea. They're often way more beautiful and refreshing to spend time in because they incorporate nature indoors!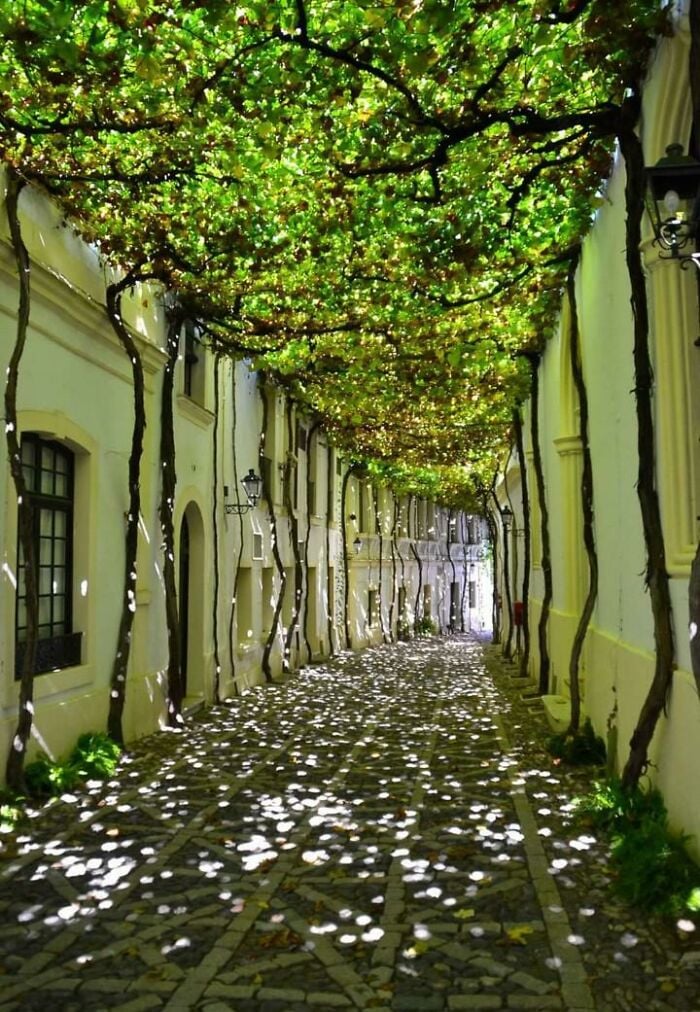 Sustainable architecture is a very promising trend. Some designs are as simple as harnessing trees to shade a walkway. Others are more complex. Sustainable architects often incorporate natural or recycled materials into a buildings' design. The goal is to reduce the environmental impact the building has on our bodies and the environment! Green designs go beyond solar power. Some collect and recycle rainwater, have natural air filtration systems, and can even eliminate their carbon footprint. I would love to see more green buildings in the U.S.