Parking takes a lot of practice and sometimes even experienced drivers have difficulties when trying to parallel park. Unfortunately, most of the time, the only reason for lousy parking is plain inconsideration and lack of empathy for others. Some people park wherever they want, and some folks decide not to take it anymore. These cars parked illegally, or even just inconsiderately, and in most cases, karma did its job.
Smart or Not?
Owning a Smart car has its advantage. They're compact, have great mileage, and most importantly, they're super-easy to park. However, that's definitely not always the case, especially if the person behind the wheel is a doofus of the highest order.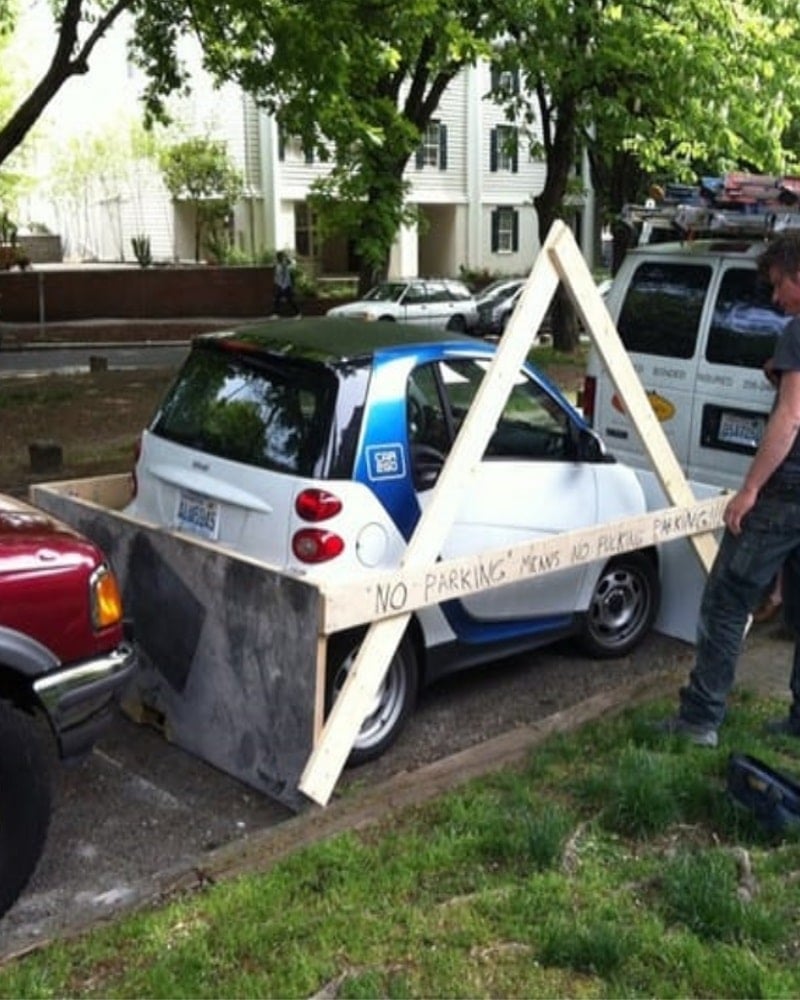 One such Smart car owner decided to pack their car in between two other vehicles. Essentially, none of the cars could leave the lot. So, what people did response was create a makeshift prison for the car, complete NO PARKING MEANS NO PARKING scrawling on the palette board. We hope the owners of the cars behind and in front of the Smart car had nowhere to go that day.