I have a different kind of dream
Dr. Martin Luther King, Jr., had a dream that every mountain would be flattened and every narrow path made straight. If you ask an elementary child what sort of dreams they have, you can bet it's not going to be as profound as MLK's. However, that doesn't mean we should disregard their dreams altogether.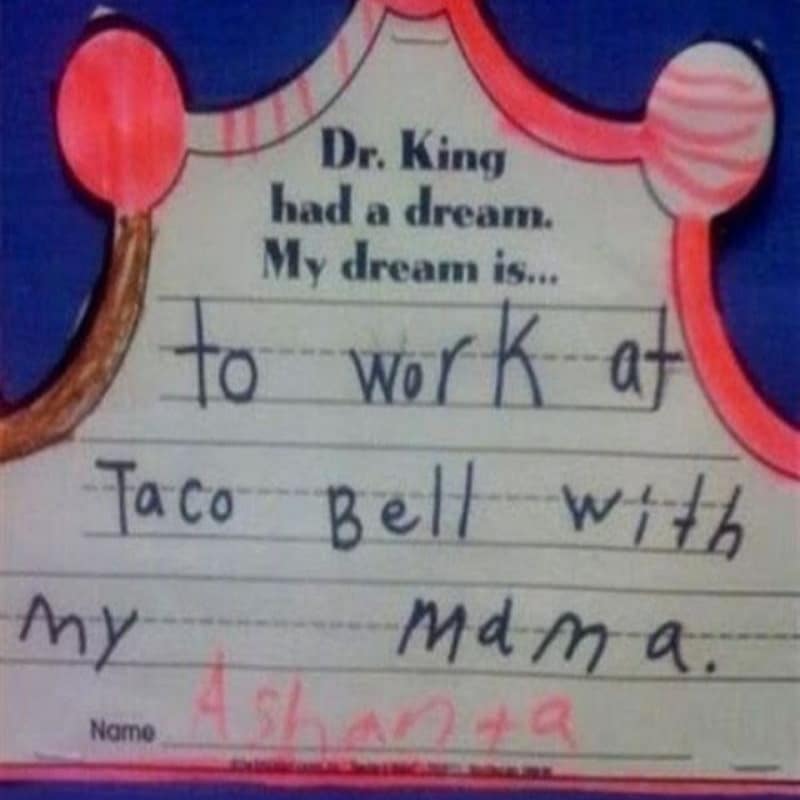 We find this dream pretty sweet. This child wishes to work alongside his or her mother in one of the best fast-food restaurants in the world. However, you might want to choose another dream, kid. There's nothing worse than working alongside a parent, especially if they're you're boss and you still live under their roof. Watch That '70s Show to see what we mean.