Sliding glass doors are unreliable
Sliding glass doors look nice and all, but they're not very safe. They're made almost entirely out of glass that burglars can toss a rock at to gain entrance into your home. According to the OP, even with some sort of home security in place, homes with sliding doors are pretty easy to break into.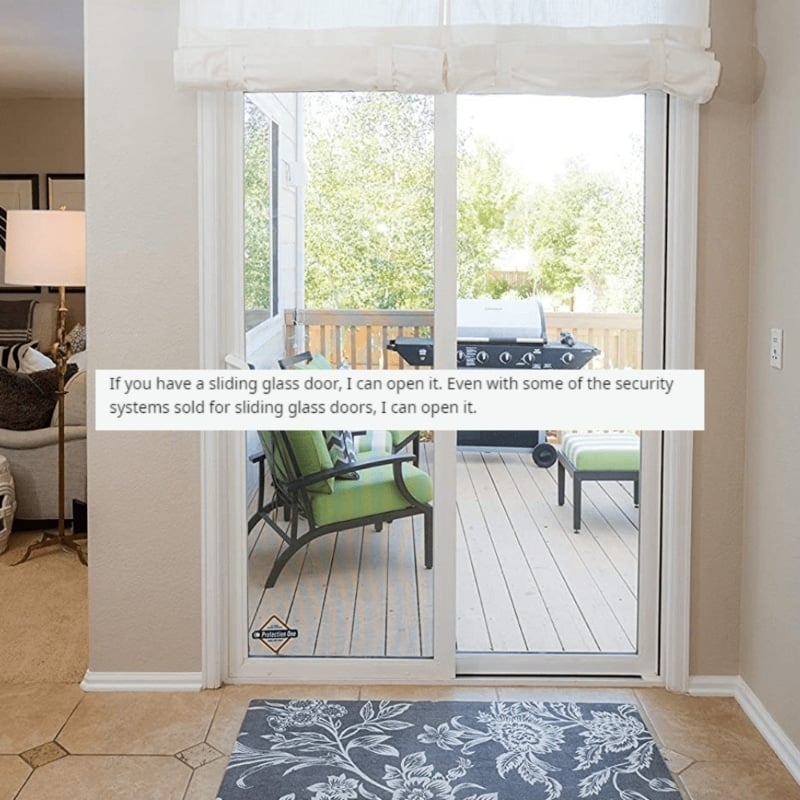 If at all possible, consider replacing glass doors with solid-wood doors. An outer metal door would also be a nice touch. The more doors the burglar has to break, the longer it'll take for them to get into your home. Combine this with motion-sensor lights and your home has a better chance of scaring the creep away.