Let your radio play whenever you leave your home
Does anyone listen to the radio anymore? We don't, but that doesn't mean we can't use radio waves to our advantage. This old Redditor scolded us young folks for not thinking of using radios to play sounds while we're out. Remember that burglars look for three main signs: light, movement, and sound.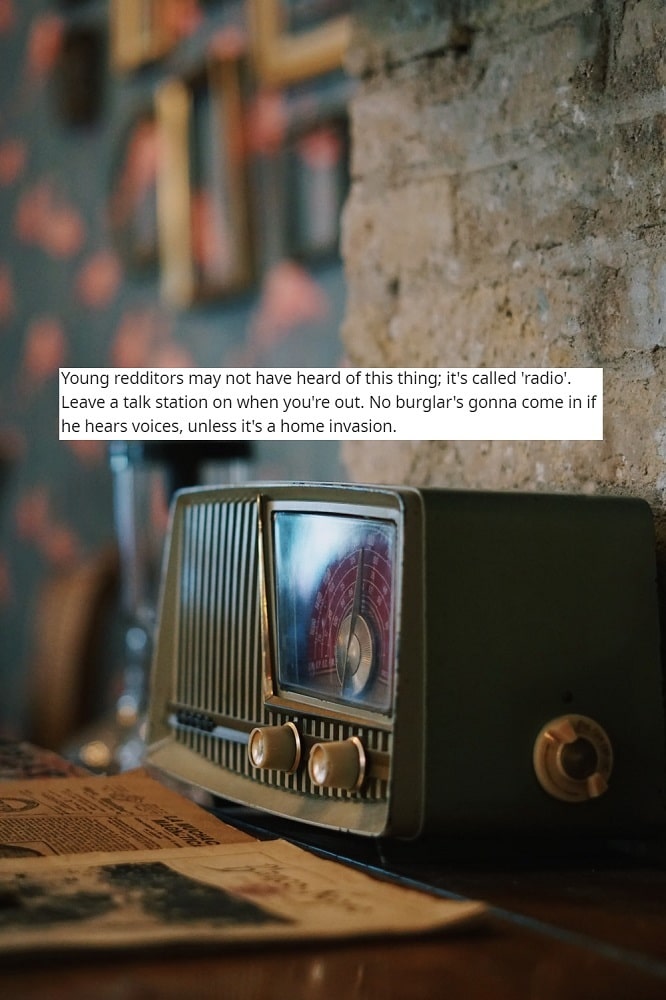 If you have smart lights, you've got light and movement covered. However, playing sounds can really sell the image that your home is occupied. Turning on the radio or making use of the programmable timer in your TV can help fill the noiseless void of an empty home.