Baby Yoda is Star Wars
2020 was a crummy year, but there was one thing that saved everyone from losing their collective sanity. That thing, ladies and gentlemen, was Baby Yoda. We're not going to debate with you how Baby Yoda isn't a baby, nor is he Yoda himself. And don't give us that "hIs rEaL nAmE iS gRoGu" nonsense.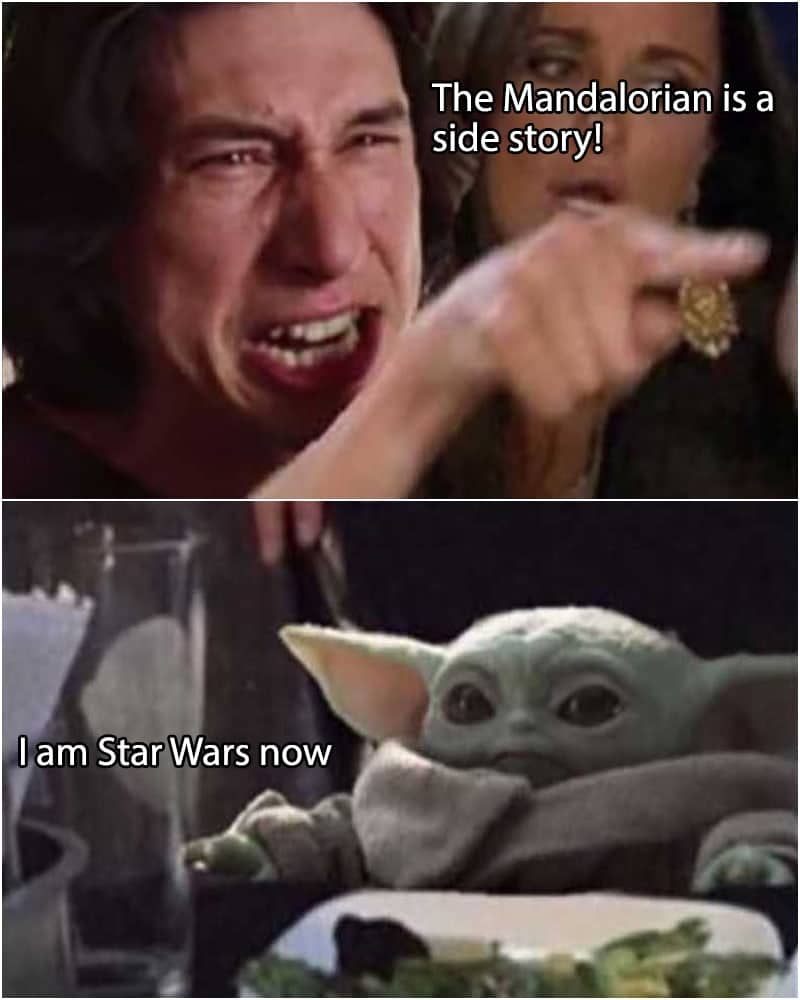 Baby Yoda is what made people subscribe to Disney+ in the first place. The worst part, at least in the eyes of diehard fans, is that The Mandalorian is nothing but a side-story to Star Wars. If you're hopping on the bandwagon because of Baby Yoda, you're not a real fan!