#39: Floating Shelves
Floating shelves are an ultimate storage-saving product. They aren't only efficient, but they look very stylish – but we don't need to tell you that, you can see for yourselves. They're pretty trendy at the moment, so they're easy enough to find for purchase around the web.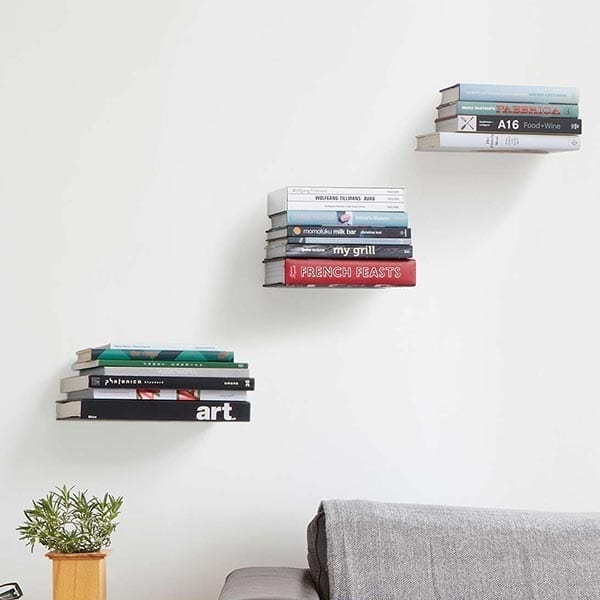 This hack is all about minimalism – if you want to decorate a small space, while also saving space, use these floating shelves to make it look like your books are floating. Bookshelves can add a lot of character to a room, but at the same time, they take up space on the wall and they might make the room more crowded. To that end, the floating shelves are an ideal solution.