19th Century Human Electro-Therapy
In 1862, famous French neurologist Guillaume-Benjamin-Amand conducted a series of experiments on his patients. His goal was to explore the muscles of the face, human expressions and test the limits of the human skin. According to Amans, the test subjects were unhurt during the testing, and the result you see in this picture is completely pain free.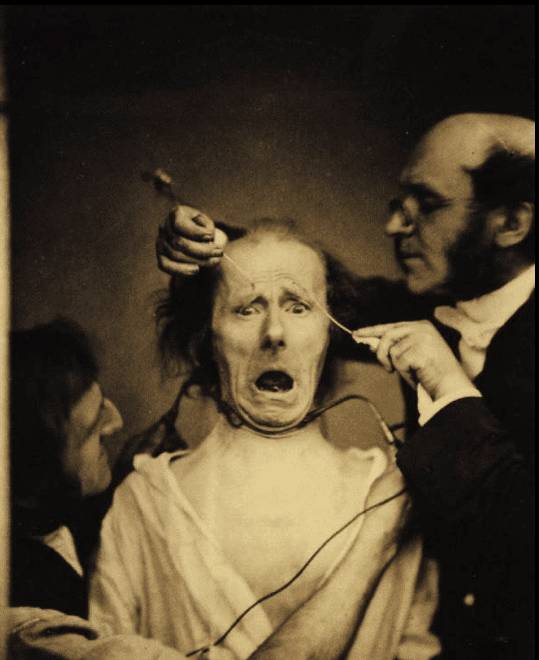 Before conducting this experiment, Amand described this person as "an old toothless man, with a thin face, whose features, without being absolutely ugly, approached ordinary triviality". If that is how he described his patients, we'd hate to be in that experimentation room alone with him.