When you're a parent, stretching your budget during the summer in order to take your family on vacation can sometimes not be an option. There is a little bit of competition on social media to be the best parent ever by spending lots of money on things like Disney World, adventure parks and flights across the continent. However, the kids won't remember the cash that you've spent on them but rather the time that you have committed to them having a good time. That's why so many people opt for camping; tonnes of fun and all the memories for a small price tag. But what are the things that you need to get covered?
Find A Good Pitch  
There's no use in going camping if you haven't got a location to go and camp in. It's fine to do it in your back garden, but for those who are travelling further afield, a bit of research before you set out is definitely important. You can always look online for great places to go – at least then you will be able to read reviews of people that have been there before you to get a better picture. There are pitches available now which have hookups to running water and electricity, as well as having other amenities on site such as play parks, water parks, showers, additional toilets and bars/restaurants. With the boom in camping taking off, it's no wonder that campsites have been extending what they can offer the general public.
Camp In Comfort 
Don't be put off the idea of camping by memories of discomfort from when you were younger – it's evolved so much in the past decade. You can buy airbeds from Choose Mattress which will be able to fit inside your tent and provide you a great place to sleep without waking up with back ache. There are sleeping bags online which are filled with both down and polyester to keep you at a constant temperature the whole night through – so no more waking up due to spikes or drops in temperature. Additional comforts can be bought such as stoves, fairy lights and even rugs that are specifically designed to go in certain tents – the limit is only on how much you want to spend.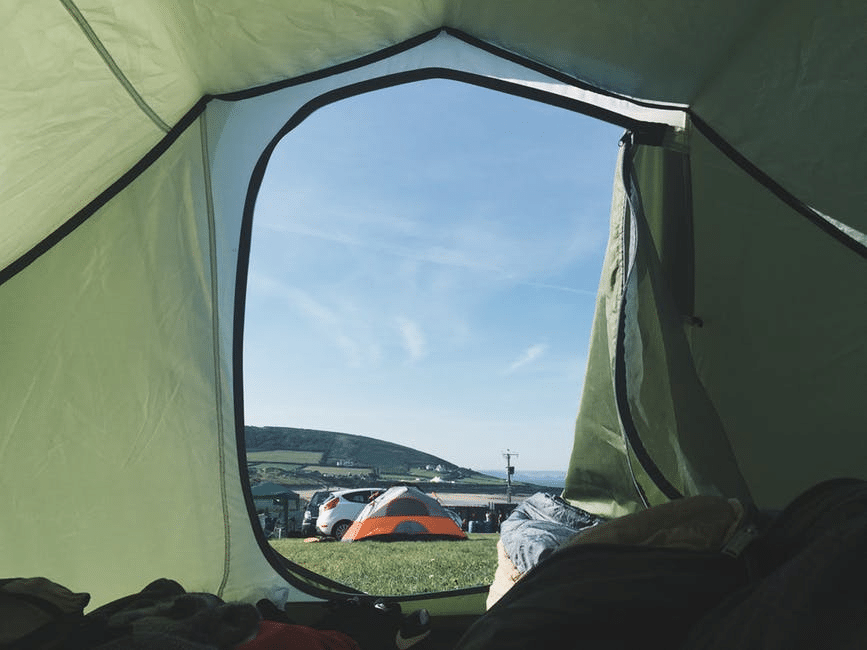 Make Sure Your Tent Is Reliable 
The last thing that you want when you go camping as a family is for your tent to fail. Regardless of how new it is, a quick test in your garden is all that you need to do to determine that you have got everything that you need to create a successful trip. It's always a good idea to buy spare tent pegs, especially if you're not familiar with the ground that you are hammering into; it's so easy for them to get bent out of shape. There are more sturdier tents that you can buy made out of canvas, such as the bell tent, which will last for years if taken care of properly.