Don't Break Character
Face characters at a Disney park are any characters whose costume allows you to see their faces. We usually think of face characters being the Disney princesses, but there's also Peter Pan, Gaston, and Jack Sparrow, to name a few. Being able to play a face character is probably great fun, but there is one rule they absolutely cannot break.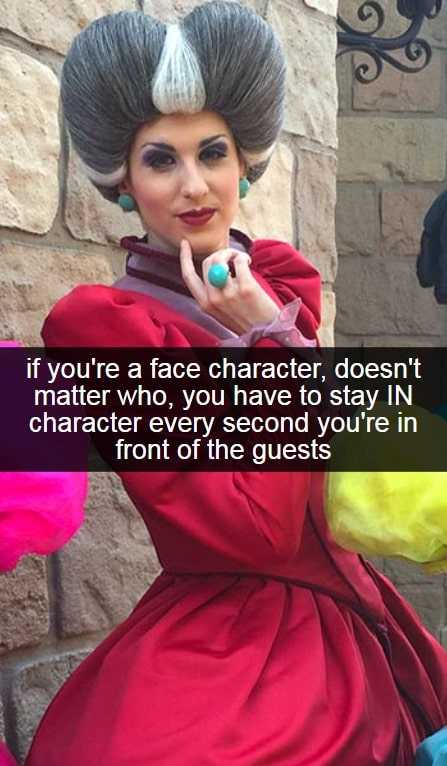 All face characters at a Disney park are required to stay in character at all times. There's no exception! If anyone broke character, it would break the magical illusion for guests. If you've ever wondered what a Disney princess would say if you asked her an off-the-wall question, now you can find out! Thankfully, cast members can take breaks behind the scenes, but only out of sight of park guests.