Windblown Jackie, 1971
Jacqueline Kennedy Onassis was always considered an elegant woman; there was something about her simple, natural beauty and grace that captured the public's attention. To this day, she's still considered an inspiration and a role model for women and fashion brands. Back in the day, she was an object of interest for the media and paparazzi, despite attempting to maintain her privacy.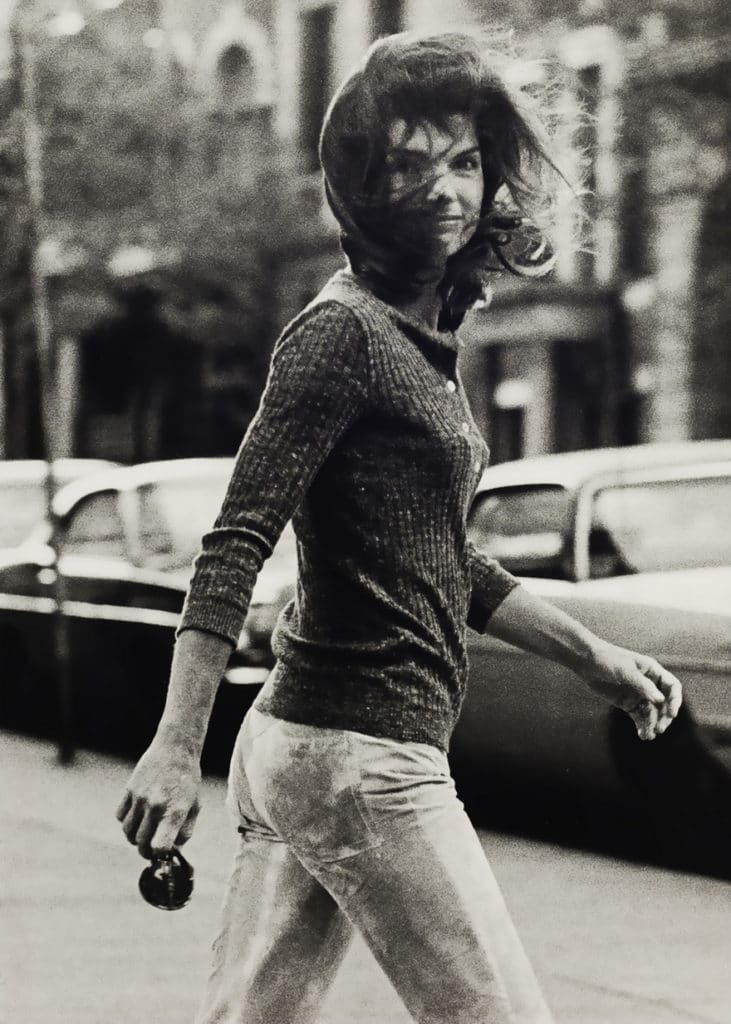 It's hard to claim which of her photos is the most iconic, but this one is at the top of the list. It was taken by devout paparazzi photographer Ron Galella – the man who, in large part, shaped the concept of today's world of paparazzi. The graceful Jackie O. was Galella's favorite celebrity, and he went out of his ways to capture authentic, spontaneous photographs of the former first lady – much like this one, which he called his Mona Lisa.