Surfing Hippos, 2000
This one-of-a-kind photo was taken by American journalist and photographer Michael Nichols. In the year 2000, Nichols traveled around Africa, accompanied by National Geographic Society explorer Michael Fay. During the trip, the photographer captured this photo of a rare phenomenon: a group of hippopotamuses swimming in the Atlantic Ocean.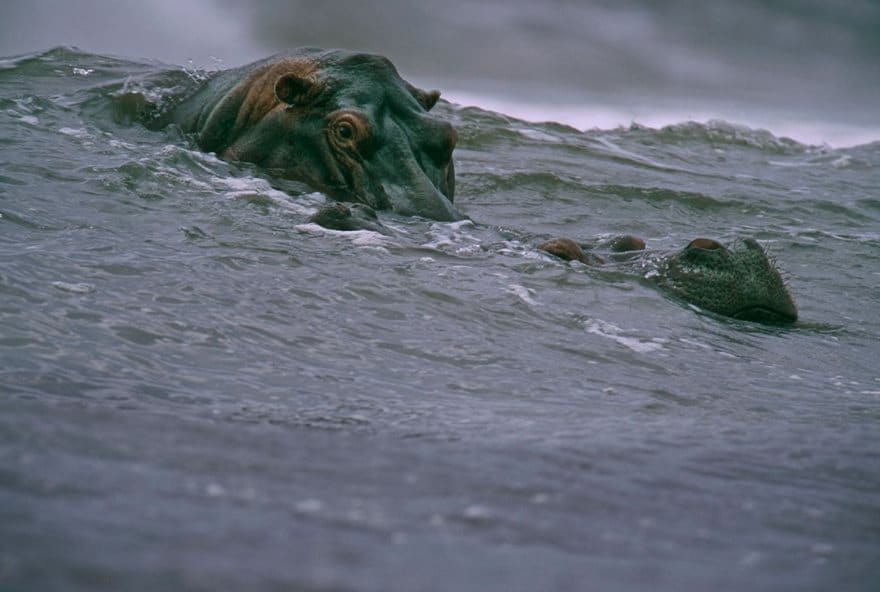 While hippos know how to swim, their habitat is inland rivers, lakes or swamps – all areas of shallow water, and they often emerge to land during the nighttime. Nichols' photo wasn't just aesthetic, but also had an important effect: seeing the beautiful photo, president of Gabon decided to open national parks around the country, ensuring that with the social development, there's always going to be space left for the wild life of the country.