Phone booth challenge, 1959
Silly challenges are not a new social media trend, as it turns out. Before social media (and TikTok in particular) were around, people used to make up all sorts of silly challenges. During the 1950s, when we weren't spending our days glued to the screens, a popular challenge was to see how many people could fit in one phone booth.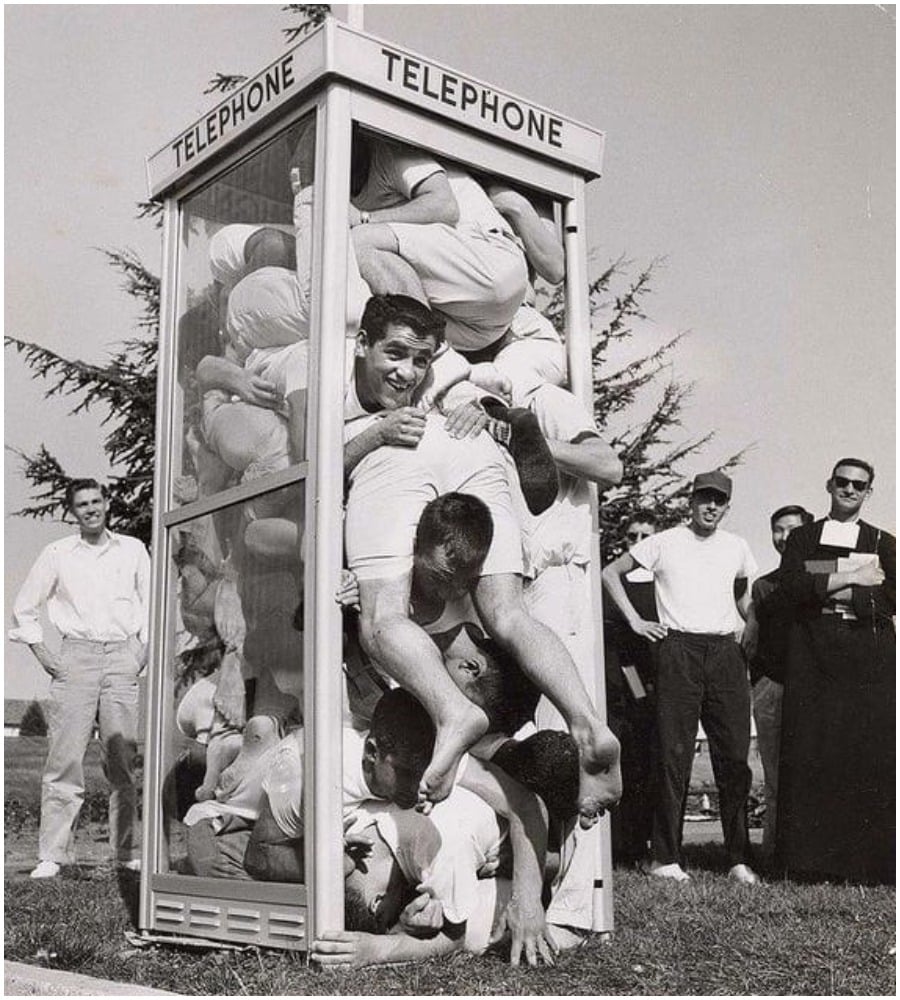 This trend even had a name – phone booth stuffing. In 1959, a group of students broke the phone booth stuffing record, when they squeezed 25 people into one standard phone booth. After the record was broken, what has been considered one of the greatest fads in history lost some of its charm and faded away.