Abraham Lincoln, 1860
You might have heard of Mathew Brady, one of the most famous photographers in the history of the country. In his studio on Broadway, Brady took portraits of Edgar Ellen Poe, James Fenimore Cooper, and this iconic photo of Abraham Lincoln. Having heard of Brady and knowing the significance of a good image, Lincoln visited his studio in February 1860.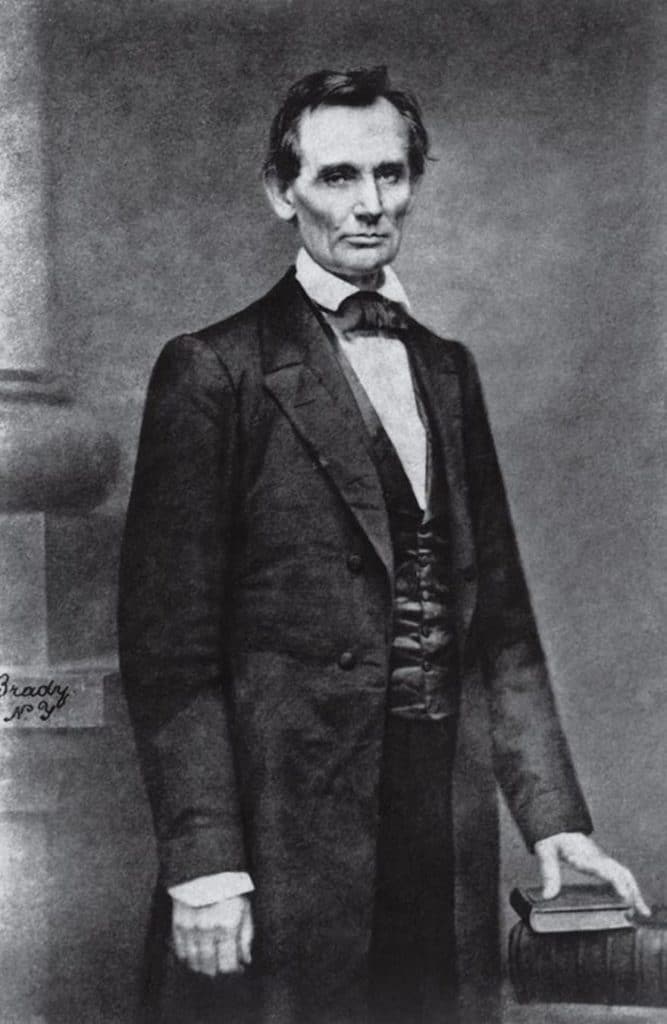 According to him, in the photograph Brady managed to make him "into a man of human aspect and dignified bearing." The portrait eventually spread around the country and appeared in newspapers and magazines, turning into the first instance of a portrait that was used for campaigning.