First man on the moon, 1969
The first man to step on the moon was American astronaut Neil Armstrong, followed by Buzz Aldrin, the lunar module pilot on Apollo 11 mission, who joined him only a couple of minutes later. On July 20, 1969, Neil Armstrong made history when he took his very first steps on the moon.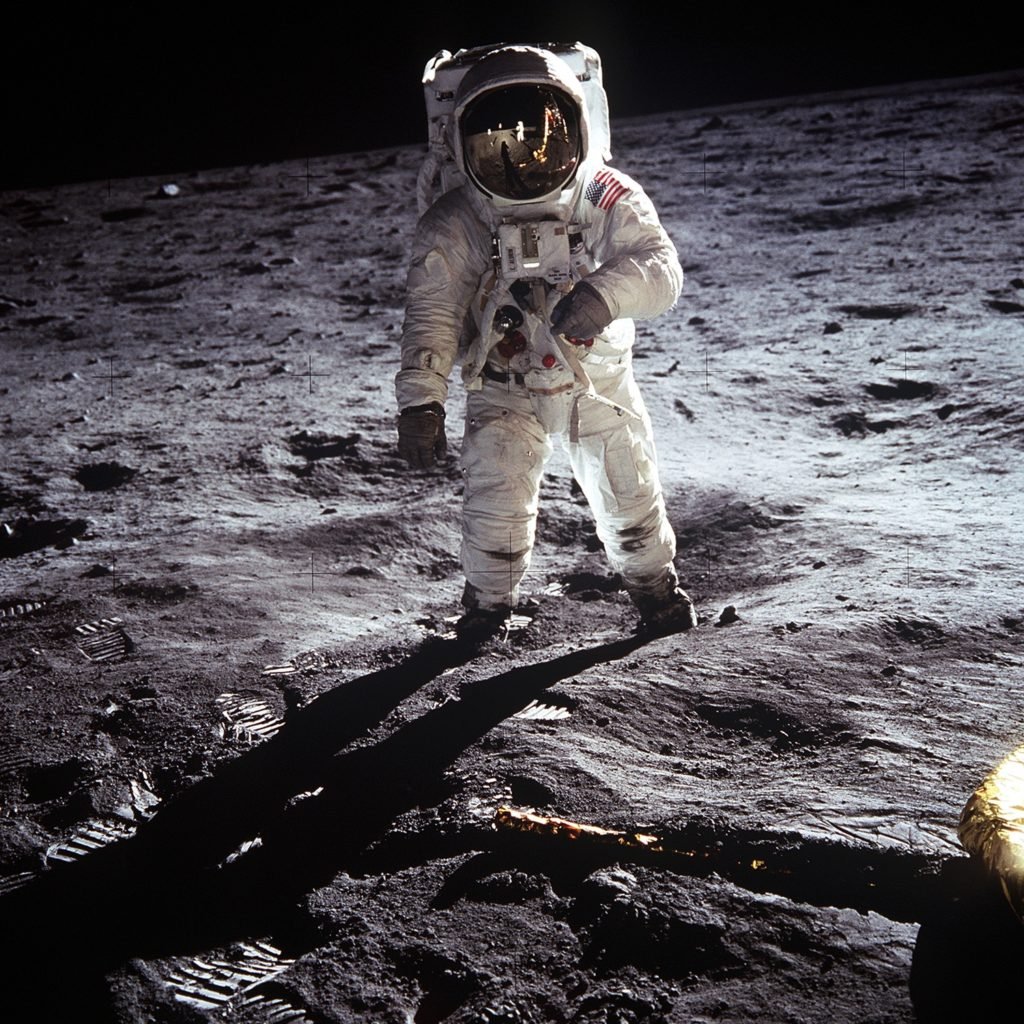 However, this famous photo of the moon landing features fellow astronaut Buzz Aldrin. Since Armstrong was the one with the camera, most photos from the mission feature his fellow astronauts – including this historical moment of man's first steps on the moon. You can see the reflection of Armstrong and the lunar module in Aldrin's helmet.