People care a lot about their cars, and sometimes in order to show that, they want to modify them and give them a personal touch. While I'm sure some people will disagree with me on a few of these, the recent trend of car modifications has gotten out of hand! From low-riders with zero clearance to fuzzy vans that belong in a remake of Dumb and Dumber, here are some truly hideous car "upgrades" that shouldn't be on the road or even in the garage. Don't forget; people put time and money into these mods. Honestly, I'm not sure some of them are even road legal!
#1: Tin Can
I know there are quite a few vehicles out there that started out as scrap, but this one is taking it a bit far! It looks as if someone grabbed a bunch of sheet metal, some plywood, random tires, and a few panels of glass, then threw it together and called it a car.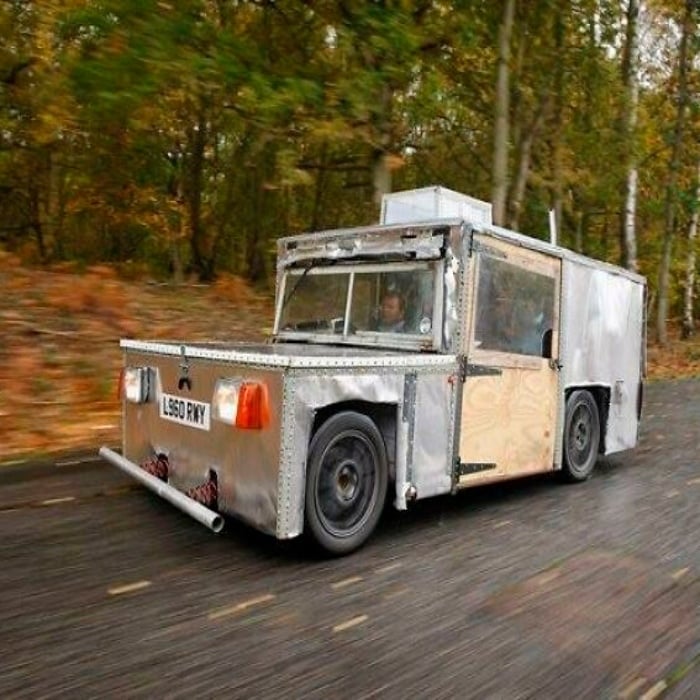 Whoever owns this managed to pass inspections, as it does have a tag, but regulations must be very lax if this qualifies as roadworthy. Can you even imagine the insurance it takes to cover that vehicle? Let's all hope it's just a fake facade over a solid base with a decent drivetrain and axles.