#15: What in the Double-Decker?
When a welder decides to mod their car at home, I'd imagine it would look something like this. I'm not sure what aesthetic they were going for, but they missed the mark completely. It's like an ice cream truck met up with the old school Transformers and got lost halfway through the process.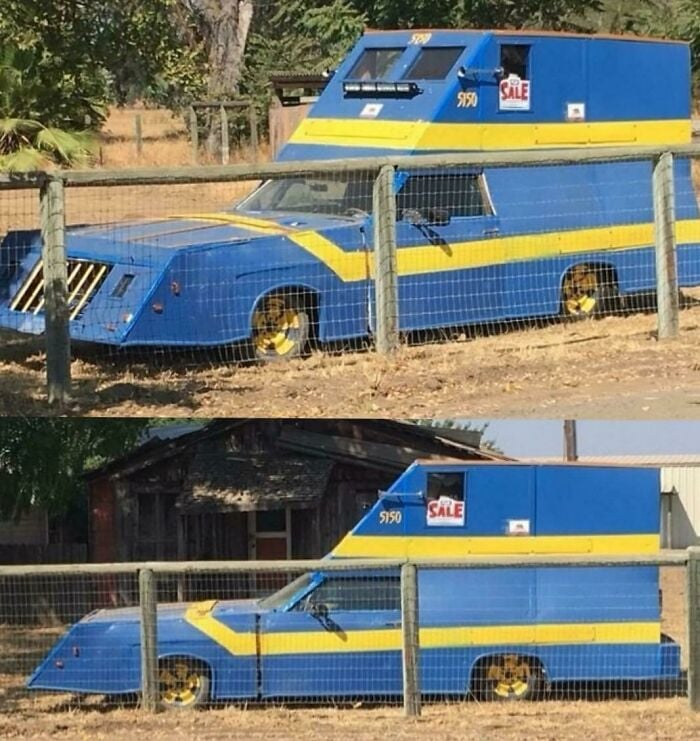 I'm assuming (and honestly hoping) that the sale sign isn't a for sale sign. They won't be able to sell it for any decent amount of money. That thing should be headed straight for the scrap yard. Even the wheels got a thorough and hideous once over that exemplify how little this person pays attention to details.