Leave your stress behind
We all enjoy a comforting piece of cake, a piece of chocolate or any other kind of dessert at the end of a long day. There's just something so comforting about these guilty pleasures. That's why it seems like an uncanny coincidence that the word "stressed" is "desserts" spelled backwards.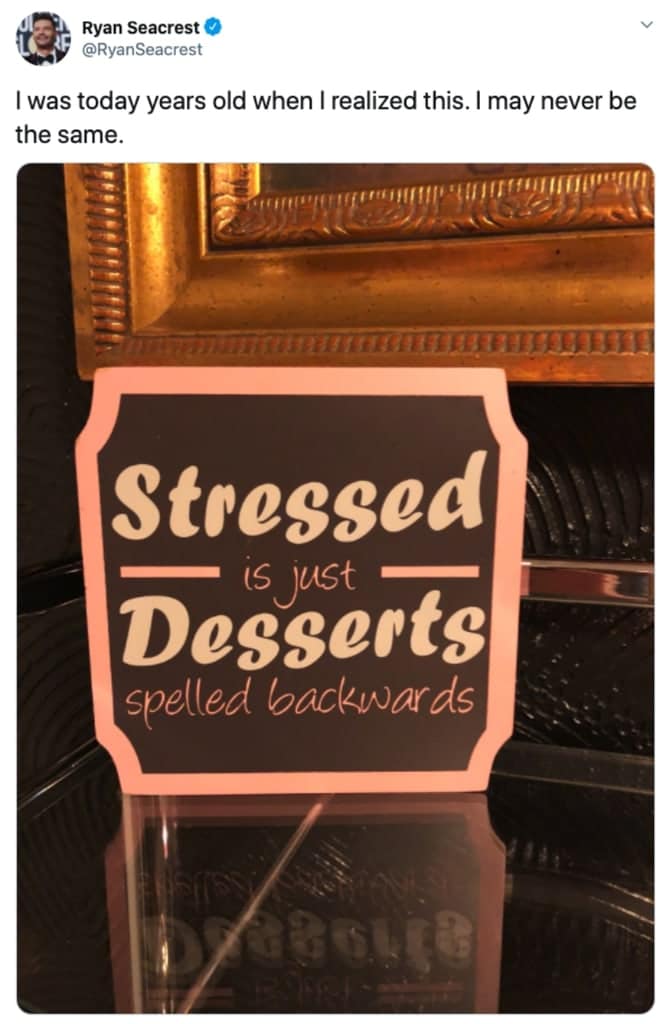 Dessert is often what we eat to relieve stress, and now we find out it's actually the opposite of stress. This might explain why we turn to sweet pastries when we're feeling stressed, don't you think?