Not so goofy after all
With all due respect to all the Disney blockbusters of the new millennium, nothing compares with the classic Disney movies. Goofy is one of the oldest Disney characters; he was created in the early 1930s, shortly after Mickey and Minnie Mouse, and was first introduced in Mickey's Revue (1932). Mickey Mouse, Donald Duck and Goofy were the original Disney Trio.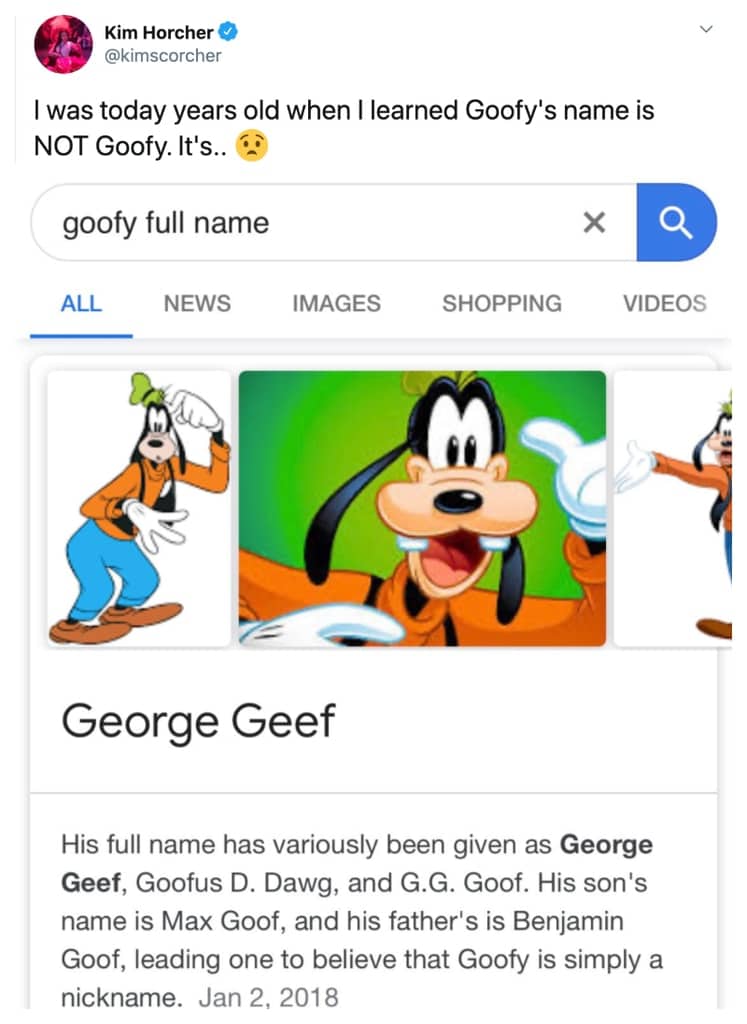 Most of us grew up on this cartoon trio, and we've always known him as Goofy. However, if you've ever looked up Goofy online, you might know that's not his real name. A quick check reveals that Goofy was created as "George Geef," "Goofus D. Dawg" or "G.G. Goof." Who knew they put so much thought into the names of every Disney character?