Are you ready kids? Ay Ay, Captain!
Spongebob Squarepants is a timeless show; no matter what generation you're from, you must be familiar with the little yellow sponge who lives under the sea with his friends. We've all watched the show at some point in our lives, but did you ever stop to take a closer look at the houses in Bikini Bottom? (we can't even say that with a straight face).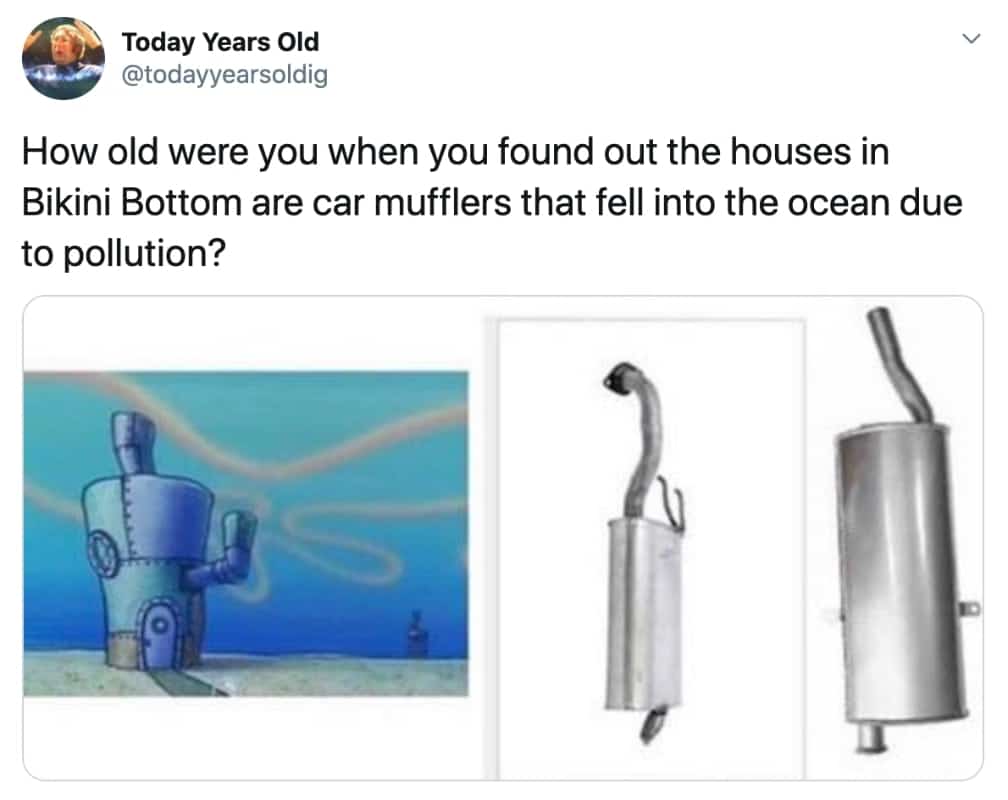 With a few exceptions – Spongebob's house, which is shaped like a pineapple, or his friend Patrick who lives under a rock – the majority of the houses in the town of Bikini Bottom are car mufflers that probably fell into the ocean, thus contributing to pollution. Amazingly, cartoon shows always carry such hidden messaged that we fail to understand as children.