He ain't sayin' nothin'
There are plenty of ways to get in shape. First, you can stay away from unhealthy foods to increase your intake of fruits and vegetables. Next, you can get up and walk 30 to 60 minutes every morning. Or you can do high-intensive training in preparation for a triathlon, which is supposedly the only way Richard Froning would suggest to stay in shape.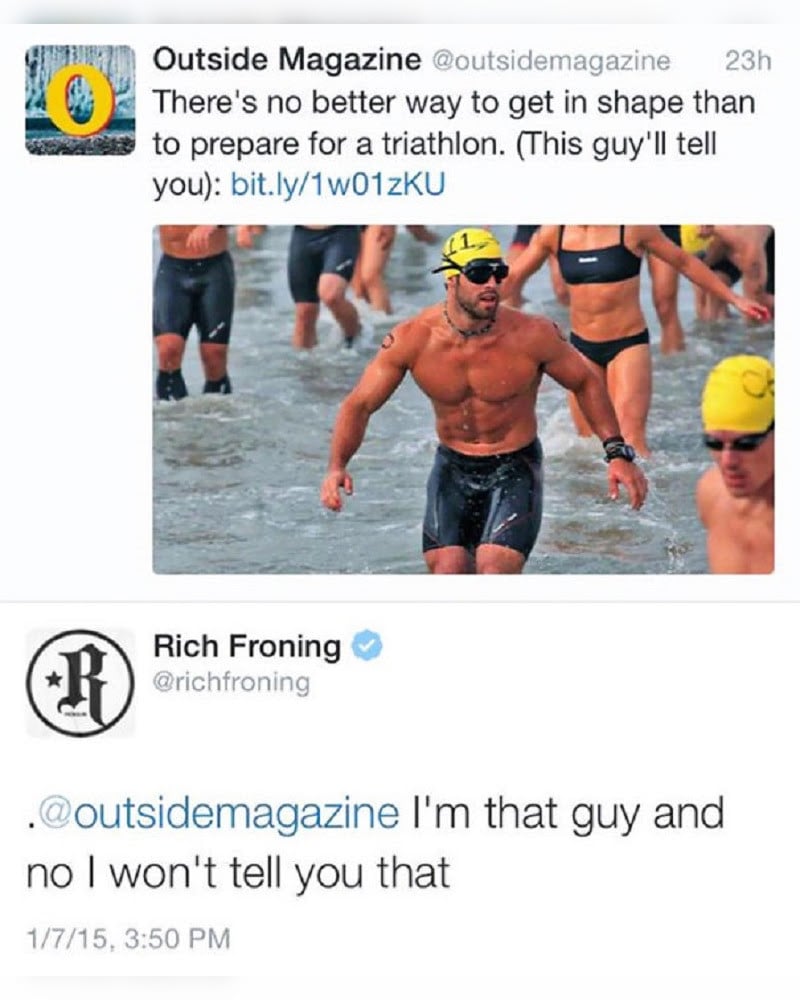 Except that it isn't. Richard Froning is a professional athlete who has amassed numerous medals for his achievements in CrossFit. He should also win an award for putting Outside Magazine in its place for their lies. Good on you, Mr. Froning.