Sydney Opera House in Paris
There's nothing more romantic than writing you and your lover's name on a padlock, locking it on a bridge's fence, and throwing away the key. This gesture symbolizes the eternal love you and your partner share with each other. The gesture has been dubbed love locking, and many people aspire to travel to Paris, France, to perform the ritual.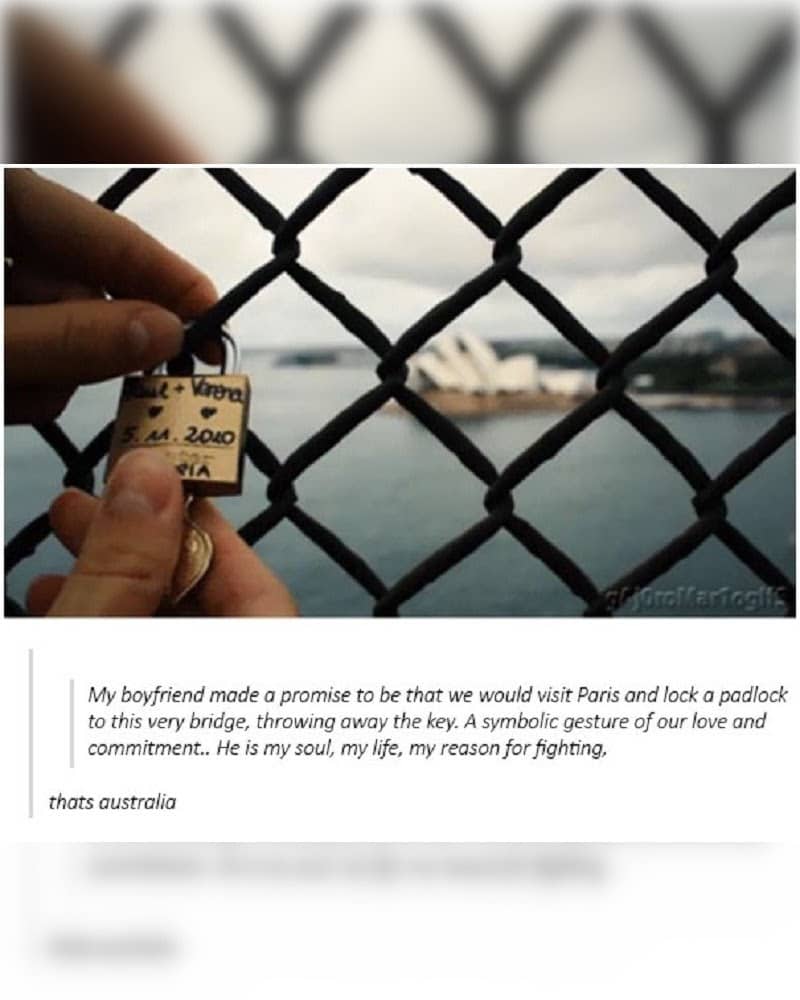 But if you can't do it in Paris, the next best thing is to do it on some random bridge and claim that you visited France. If you plan on doing this, make sure to keep popular landmarks out of the snapshot, so others won't be quick to point out that your love lock is actually located 15,000 km away from the City of Love.