The internet is a wonderful place filled with so many useless things that we somehow find relevant to read, watch and buy. Often these unnecessary things find their way to us, in strange ways, and other times they are collated, all together in one area, organized in an aesthetically pleasing manner. Introducing Matty Benedetto, the man behind Unnecessary Inventions who has taken the internet by storm. His ironic inventions can be seen all over social media in the most eye-catching manner. Not only do the graphics of his page capture your attention, but the content is on fleek. This page is like an ode to all of those ads you get on your different social media accounts that offer you the strangest deals all rolled into one. So if you are interested in browsing a collection of things you most certainly will never need or use, you've come to the right place.
Don't Touch my Buns
It is no secret that hotdogs are one of the most delicious foods on the planet. So delicious in fact, that you would prefer to enjoy their taste in private, without any on-lookers. Sometimes all you want to do is go get a hotdog, but you are worried about how it might look eating this rather interestingly shaped food in public.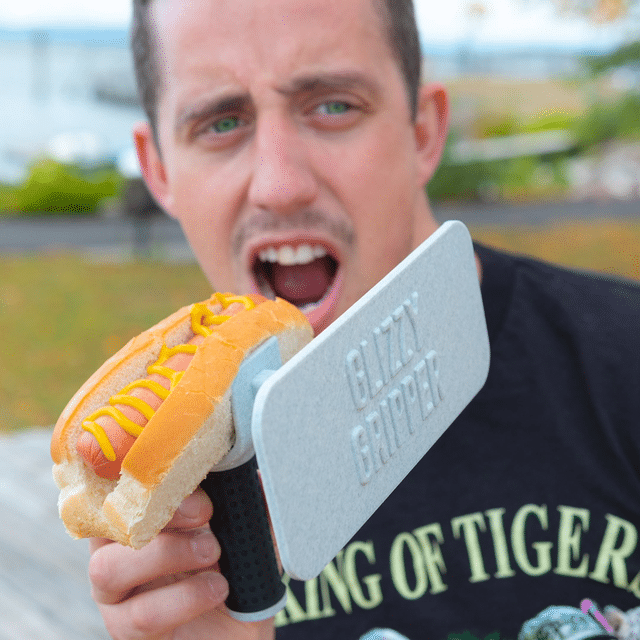 Meet the Glizzy Gripper, your trusty companion to help you eat any hotdog from here on out. Seems like a pretty Unnecessary Invention, but its purpose is pretty legitimate considering the number of times we wished we had something like this to eat a hotdog with.