Nebraska – A Soldier With His Family
Until 1867, Nebraska wasn't yet considered to be a state, only turning into the United States' 37th state in that year. However, during the war, a few Union officers could be found in the region battling against their partners. This photo shows an unidentified Union soldier presenting with his better half and child around 1861.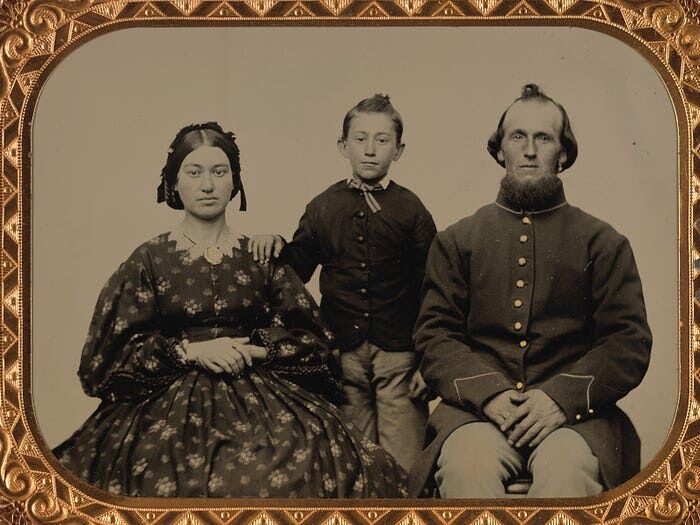 It is obscure who the photographer was, yet the photograph stood out forever as one of the oldest photographs in the history of Nebraska, just as remaining a confirmation of the war times.