Yes, this should be done
Having a pet necessitates personal responsibility. Your pet is entirely reliant on you for food, care, and exercise. If you have a dog, you must make sure it visits the veterinarian on a regular basis, gets its hair cut, consumes good food, and goes for walks on a daily basis.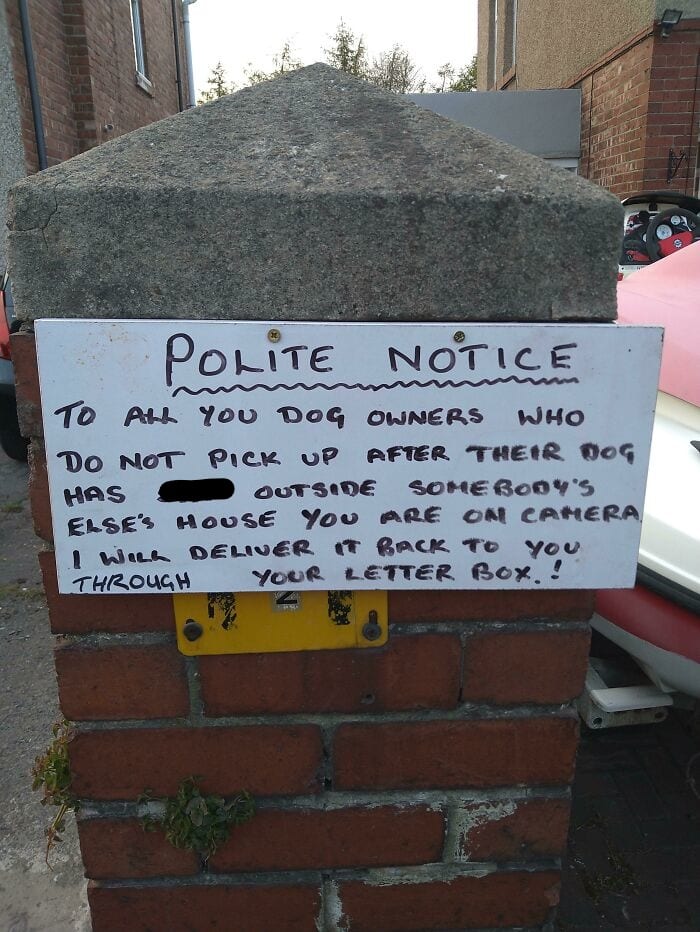 However, even if you do all of the above, it is still possible that your dog will relieve itself on the road. When you go for a walk with your dog, make sure to carry some baggies since there's a good chance it'll poop while outside. Some irresponsible dog owners, though, don't clean up after their dogs. These individuals are worthy of having their pet's waste delivered to their mailbox.