Everything about weddings is perfect, from the decor to the bride and the love they share. However, sometimes, things don't go as planned. Instead of witnessing a beautiful wedding ceremony, the guests were left to see some really awkward moments. Some moments can be incredibly awkward, and others are just downright funny. In the following article, we'll have a look at some of the most embarrassing moments at weddings that have been witnessed. We cannot wait to deep dive into this. So, let's get started.
DJ's Promo In the Middle of the Dance
Weddings involve many elements coming together: food, music, decor and of course, the couple's loved ones. This is one day when everyone in the family wants each moment to flow perfectly. Music is such a massive part of every wedding as it sets the mood for the bride and groom.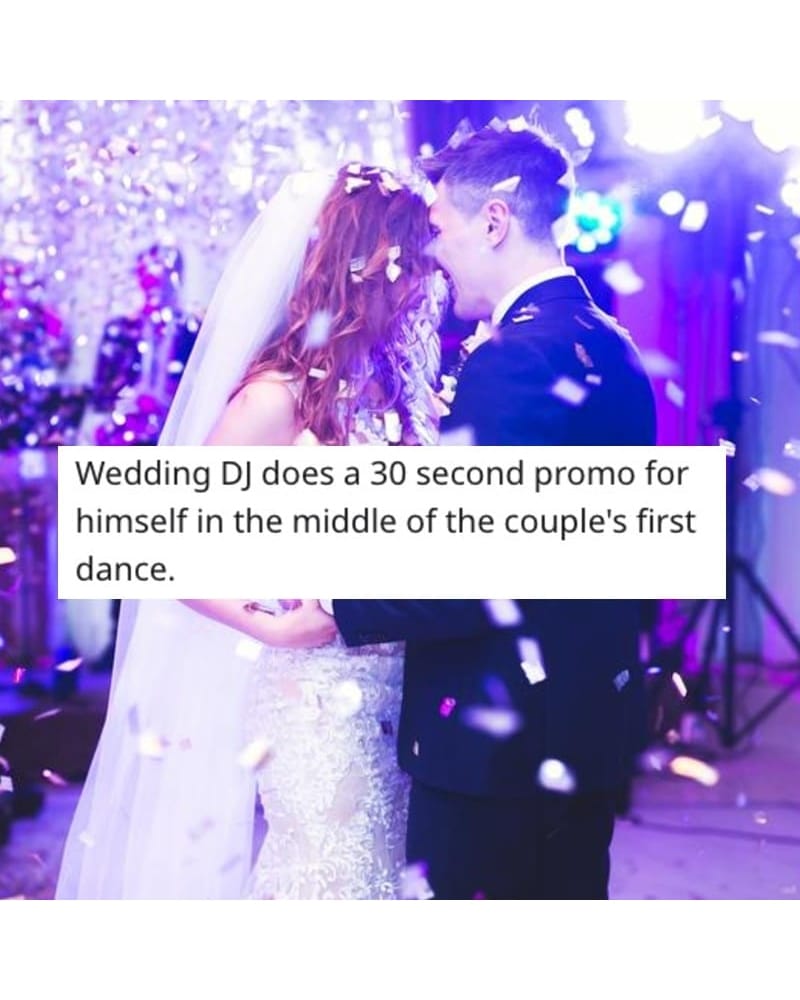 One of the most critical moments in any weddings is the first dance shared by the couple. Yet, the DJ thought it would be the perfect opportunity to cut a promo of his DJ skills right in the middle of a couple's first dance! Hopefully, this fiasco did not ruin the rest of their night!