Parents often wonder what chores they can give their kids to do. It can be tough trying to find appropriate tasks for each age group. In this blog post, we will provide an age-by-age guide of common household chores that kids can do. We hope this information is helpful for parents as they try to teach their children the value of hard work!
Ages 3-5: At this age, children are just starting to develop a sense of responsibility and can help with small tasks around the house. Here are some tasks that young kids can do:
• Pick up toys and put them away
• Help set the table for meals
• Help sort laundry
• Dust furniture
• Wipe down counters
• Water plants
• Put away groceries or unpack items from shopping bags
Ages 6-9: At this age, children may be ready for slightly more complex chores. Here are some appropriate tasks for kids in this age group:
Vacuum carpets and floors
Clean bathrooms
Sweep porches and decks
Wash windows
Take out the garbage
Help with meal prep, such as washing vegetables or stirring ingredients
Empty and load the dishwasher
Ages 10-13: Children in this age group are able to take on more substantial chores. Here are some tasks they can do around the house:
Mop floors
Clean ovens and microwaves
Change bed sheets
Weed gardens or mow lawns (with supervision)
Wash cars
Fold laundry (including towels, sheets, and delicate items)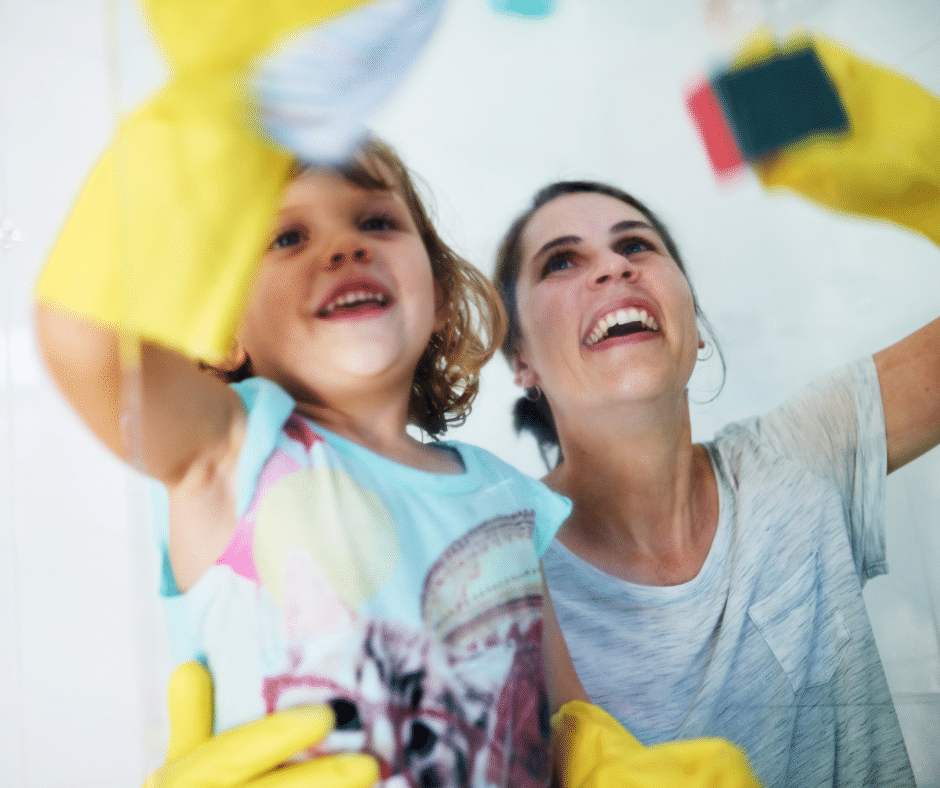 Ages 14+: Teens should be able to handle most household tasks. Here are some chores for older kids:
Clean out gutters
Help with repairs around the house
Paint rooms or furniture
Do laundry without assistance
Clean refrigerator and pantry
Organize closets and drawers
Sweep garage and walkways
By assigning age-appropriate tasks, you can help your children learn to be responsible and hardworking. Additionally, it helps instill a sense of independence in them that will benefit them as adults. We hope this guide is helpful for parents who want to give their kids suitable household chores!