The poolside – expectations
Ah, the pool. The best part about cruise ships. you can probably imagine yourself lying by the pool side, peacefully reading a book and enjoying the calming sound of the waves and the gentle wind blowing in your hair. Sounds like a perfect picture, right? That's how they sell this experience, but unfortunately, 'peaceful' is the last word you could use to describe it.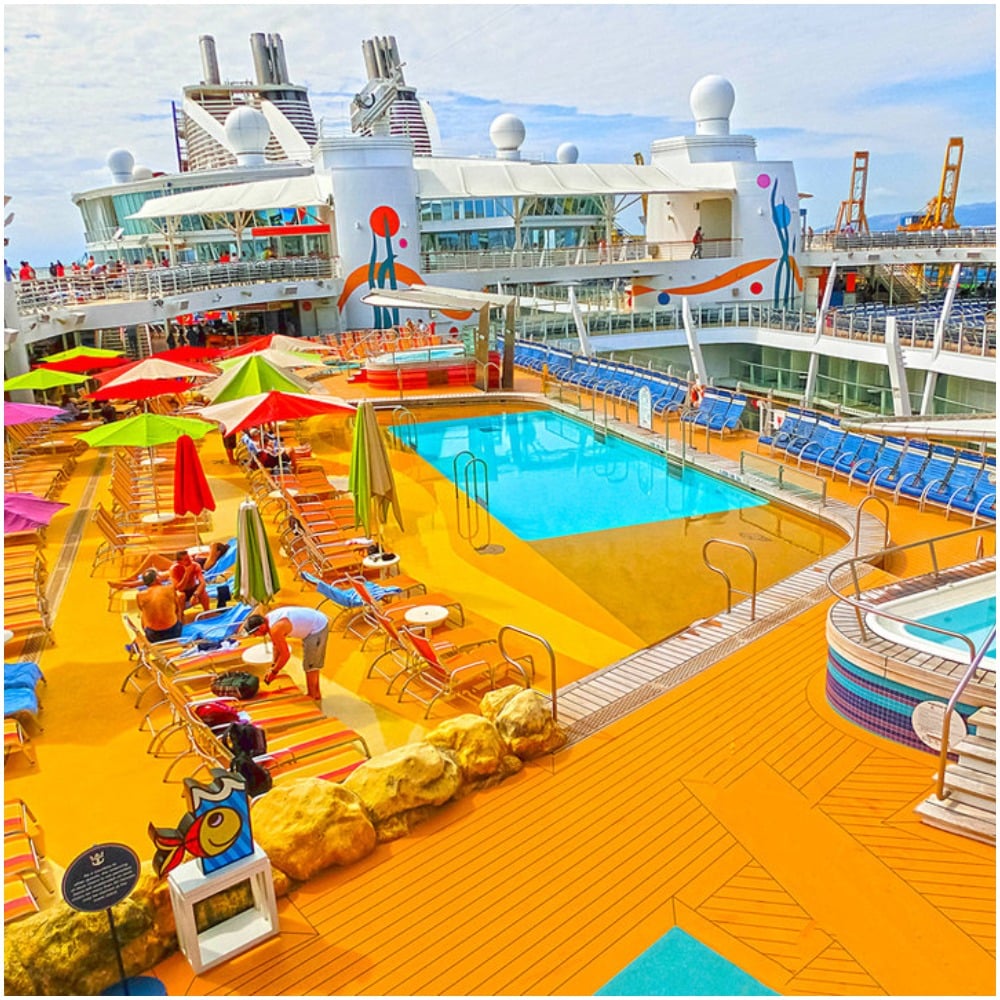 Naturally, you aren't the only one who wants to spend a quiet day by the pool, but so does every other passenger. Unfortunately, you're all stuck on the same ship together, which means the common areas are always packed with people. If you're wondering what "packed" means, take a look at the next picture.