I still haven't seen the new Christopher Robin movie, but I plan to. It sounds like such a lovely film to enjoy on a Family Friday Night. I followed along as my bloggy friends shared details of this new film and now I see that we can buy it on Amazon, perhaps it will make an excellent Christmas gift for my trio.
In celebration of my love for Christopher Robin and Winnie the Pooh, I'm featuring a handful of my favorite Winnie the Pooh Quotes and a Pooh Bear Paper Plate Craft for you to do with your younger kiddos. I hope that you will enjoy these 5 Winnie The Pooh quotes to brighten your day and enjoy making your own Winnie the Pooh paper plate craft with the kiddos.
5 Winnie the Pooh Quotes to Brighten Your Day
"If you live to be a hundred, I want to live to be a hundred minus one day so I never have to live without youâ€

"Sometimes the smallest things take up the most room in your heartâ€
"we didn't realize we were making memories, we just knew we were having funâ€

"'We'll be friends forever won't we, Pooh?' asked Piglet. 'even longer' Pooh answered.â€

"It is more fun to talk with someone who doesn't use long, difficult words but rather short, easy words like 'What about lunch?'â€

"Don't underestimate the value of doing nothing. of just going along, listening to all the things you can't hear, and not bothering.â€
Make Winnie the Pooh
Supplies Needed to Make Winnie the Pooh Bear Plate Craft
Yellow Paper Plate
Black Foam Paper
Yellow Foam Paper
Scissors
Glue stick
How to Make your Winnie the Pooh Bear Plate Craft
Take your Yellow Foam Paper & Cut out Ears for your Paper Plate Pooh Bear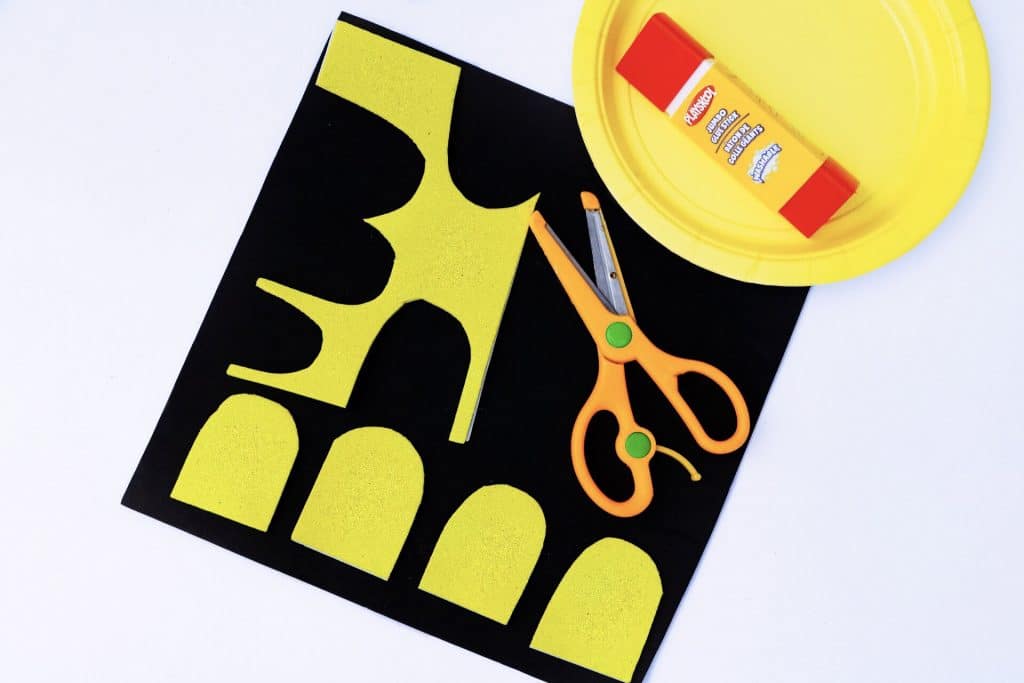 Once you have a set of ears, take your black foam paper & cut out a set of eyes, a nose & a mouth.
Grab your handy dandy glue stick and glue your eyes, nose & ears onto your yellow paper plate.
Let your Pooh Bear Paper Plate dry.
And just like that, you have yourself a Pooh Bear Paper Plate.