Christmas is a time for family. And, as a child, the festive period is somehow even more magical. Maybe it's the novelty and newness of this special time of year, or maybe it's the beauty of believing in Santa Claus. Whatever the case, you should let this childlike mindset reignite your love for the festive season too. Your goal should be to give your kid a "Santa-stic" Christmas. Here are some pieces of advice to help you on that mission.
Set traditions.
The best way to make Christmas special for your kid is to create some family traditions. Whilst they might say they're most excited for presents and chocolate, every child loves spending some quality time with their family (they just might not admit it for fear of losing their street cred). Traditions don't have to be complex or expensive. You could all watch a Christmas film together in the evening or have a special festive breakfast first thing in the morning. Find something over which you and the family can bond.
Give and receive fantastic gifts.
As tough as it is for kids to grasp, Christmas is about giving as well as receiving. Obviously, we understand the pain because we were all young once. All you could think about was racing to the living room on Christmas morning and tearing into those presents waiting for you underneath the tree. Of course, it can help your child to appreciate this festive season more if they give as well as receiving; it'll teach them that Christmas is about sharing the joy and making others happy too. Your kid might not have money of their own yet but you can take them out shopping to help them at least pick out gifts for members of the family. It'll teach them something about the goodness of giving to others.
Of course, helping your child choose presents for others might be easier than choosing a present for them. You should definitely ask them what sort of things they have their eye on this year to avoid disappointing them but you probably want to surprise your little one too; it's always a satisfying feeling to see their face light up. Still, you have to find that perfect gift first. It can be quite a stressful experience. You should either get them lots of little presents or one big one that'll blow them away. The latter could make Christmas a little more memorable for them. If you want tips on choosing kids dirt bikes and other cool items that they'll remember (and hopefully use) for years to come then you should do some research. Be a little bold with your gift-giving this year.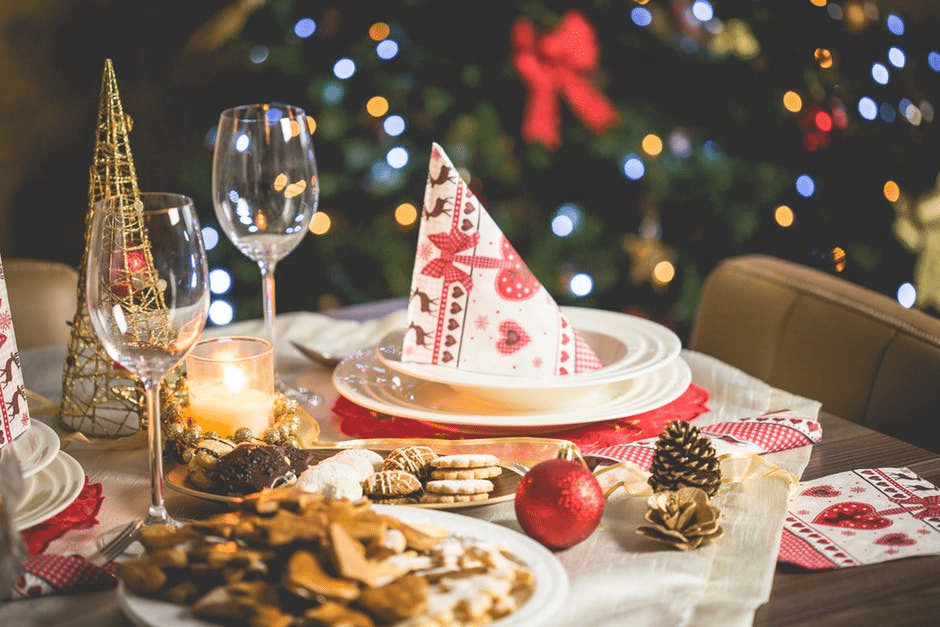 Throw a party.
You might want to set the date a few days before or after Christmas but there's nothing like a festive party to get your child and the whole family in good spirits. You could put on some games for the children so as to get them all in the spirit for the big day and the adults could drink wine in the kitchen. That sounds like the perfect Christmas to us.