Now that I have a 17, 13 and 11-year-old the whole screen time obsession doesn't really phase me. You see my kids have grown up in a home where their mother has worked from a computer since 2006.
Being the offspring of an entrepreneurial mother who makes money online, creates a different home environment, in my opinion. The other side is that my younger two kiddos' Dad builds computers, and so we all are guilty of having our own PCs' or laptops.
This means my trio has had access to screen time for a long time. I used to put limits on screen time and restrict access using the router settings. I had their computers only allowed "x" amount of hours throughout the day for the internet.
Some of this time was spent doing homeschool work online, since all three kids homeschool, and other times they could use their internet time for entertainment.
Over the years, we've grown laxer about this. Instead of restricting screen time for kids, we work to manage the kids' screen time using other methods of "trickery'.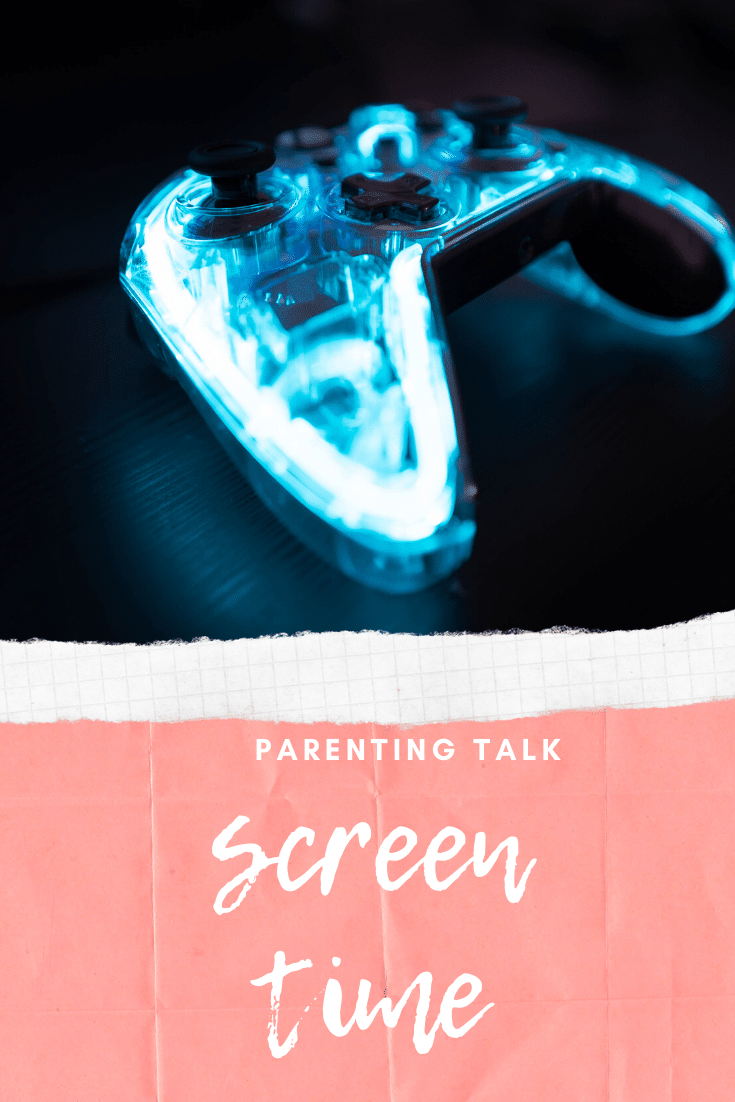 Let me Tell you a Story
I hate to say it, but I no longer worry like I used to. I have an almost adult child and I've seen what happens when you try to implement various parental rules and strategies with a mission to "protect your kids" or "allow them to grow up well-rounded".
Yeah. No.
So here's a short story, my oldest child is 17 years old. She is extremely introverted. This child was raised in a world where there wasn't a computer in the house for most of her younger years. I don't think she really saw me using a computer full time until she was around age 6, and even then it was rather limited.
I would work from the computer after she and her brothers went to bed back then. So I have one child who was raised in the "ways" that they tell you. Take them out to events. Get them involved in the community. Read to them. Do this. Do that.
Guess what?
She is the complete opposite of what I would have expected. Now, this isn't a bad thing. The point being is that I learned the hard way that no matter how much restriction or things you do to try to raise "well rounded" outgoing children, they're still going to be "who they are".
Period.
So while I had thought I was raising my oldest to be an outgoing person who would thrive out there in the world among people, she jokingly blames me for her introverted ways.
"Clearly you gave me enough people time in my younger years that I'm all peopled out" – she says.
I love this kid!
Tips for Managing Kids Screen Time
Now, many parents are still out there worried about screen time and with good reason. Too much screen time can damage our eyes, our sleep, our regular human habits. Also, yes the internet can be a dangerous place, but so can walking across the street these days.
Pediatric Recommended Guidelines
As usual, with any parenting situation, there have been some studies completed that have found a link between excessive screen time and later development milestones. Other studies have associated too much screen time with teen depression.
Oh, and for those who think that pediatric guidelines make sense for your family, here's a link to the new American Academy of Pediatrics guidelines pertaining to daily limits of screen time.
Make Room for Playtime
One recommendation is to manage your kids screen time is to establish a clear difference between screen time and playtime. Since playing is a fundamental part of learning and expanding creativity this is an important part of childhood.
Getting involved with your children by baking yummy treats or establishing a weekly family game night are two good ways to get your kids away from the screens. These are both great options for kids of all ages to enjoy some playtime with their family.
Get Involved, Ask Questions
I'm famous for asking my 13-year-old all about his time on the internet. Since he's a homeschooler, a lot of his friends are online and all over the world. He may give me an eye roll and huff in annoyance over my questions, but getting involved helps him understand that he matters, and I think it helps him have a bit more respect for his parents.
Parents should also talk to kids about videos they watch and simply ask questions about what they watched, how it made them feel or what they liked about it. This helps keep open communication so that you'll be more aware of what your kids are doing during screen time.
No Screens at Mealtime
Another routine that we've established in our home is that there are no screens at mealtime. This is a rule that we've had all of the kids lives. They are not allowed to have screens, nor are the adults when we're sitting for a meal.
This rule applies at restaurants, diners, the family table, anywhere! We engage in conversation and random banter at mealtime. This keeps the family bond strong, communication open and trust built between kids and parents.
Be the Example
Lastly, this is the best way to help manage kids screen time – be the example! Kids are going to do what their parents do, and if they don't, they're going to call you out on it as they get older.
Ahem, teen years!
With that being said, if you truly want to show that screen time is an extra activity then you shouldn't be on your smartphone or computer all of the time. While this is a difficult thing for parents who work from home, I use time clock software to place a better balance on no screens during family time!
What Works for Me, May Not Work For You
Now, I am honestly not trying to sound like I don't think screen time matters, because it does. I tend to be a different type of parent where I help my kids learn respect of boundaries through enforcing screen time with verbal rules, and a set consequence when rules aren't followed.
I did try the "instant shut off" method for screen time but I realized it wasn't teaching my kids self-control. I want my kids to respect my rules and learn how to control their screen time on their own with my guidance. That's why we have rules and consequences.
My kids nine times out of ten, will not make the same mistake twice. If they don't control screen time, chances are the consequence works. (most times) If they mess up again, then well they get the consequence again which is usually a period of time without screens.
It's magical. My kids have learned to have more self-control about screen time versus family time, and while this method doesn't work for everyone, it has worked for us thus far.
I'm with one almost adult child who isn't addicted to the screens, so I at least got 1 out of 3 right. We'll see how the other two turn out. At the end of the day, I believe children need to be taught boundaries, limits, and how to have more self-control with their time.
Using the tips for managing kids screen time I shared today should help you develop a plan that will work for your family. What works for one family most certainly won't work for another family, since no two children are the same.
My tips are coming from a parent of teenagers, too. I recommend reading this book to get a better idea of how to manage screen time for younger kids before they hit those teen years!