We all like to play with kids at an amusement park, especially when we can feel their excitement and energy.
It is, however, hard work for both parents and kids because there are so many things to do in a limited period of time.
Making the most of your day requires good preparation and a little strategy. The amusement park we visited was an all-you-can-ride pass system, but the prices are high for each ride you go on.
Buying an all-you-can-ride pass system is recommended because it will help you save money in the long run.
Here are some helpful tips for your amusement park visit with kids…
Make a plan before you go to the amusement park
First, decide when you want to arrive and how much time you have at the amusement park. Then make a list of all the things you want to do with your kids so that everyone in your family can enjoy the day together.
Schedule at least 2 hours for each park you visit, especially if it is your first time going there. You may feel like spending longer than that because of how fun it is, but remember that things might start to get overwhelming for the kids if they don't have a break in between activities.
Go to the amusement park in a good mood
Try as much as you can to be in a good mood before you step into the gates of the amusement park. You can't expect your kids to be cheerful if they sense that you are stressed or worried about something. It's always better to loosen up and put your worries aside until the day is over.
Make sure your kids eat decent meals before you go to the amusement park
It's hard for a kid to focus on enjoying themselves if they are hungry. Make sure that your children have eaten a good meal (or snack) and drank lots of water before you leave home. The last thing you need is to be at the amusement park with a hungry kid!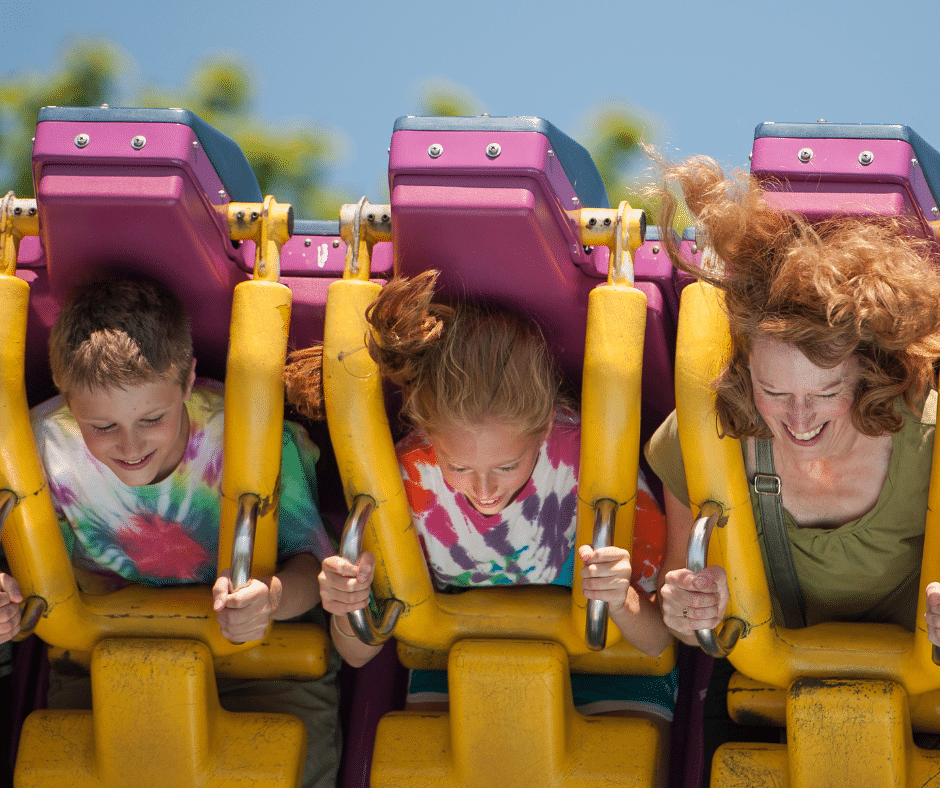 Make sure your kids wear comfortable shoes
Make sure your kids wear nice sneakers or any other decent pair of shoes they can walk on for hours. Socks are also recommended. This is important because you will be walking a lot and your children may get tired or hurt without support for their feet.
While it is important to have a strategy before you go to the amusement park do remember it's more about having fun!