One "Color" to Rule Them All
Reality has so many colors, we are very grateful for. Because colors can be perceived as actual colors (of course), experiences in life, memories, emotions, warmth, temperature, traffic lights, and even colors. The use of colors in film tend to play with the theme, perception of warmer colors are fresh and sunny, and colder colors make you feel gloomy.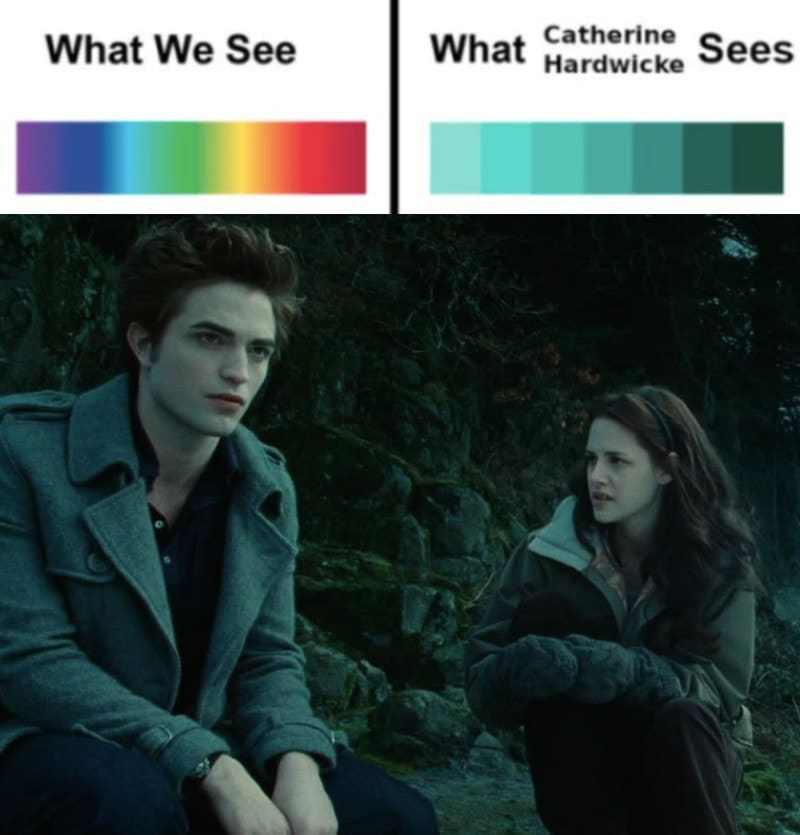 Have you paid attention to every scene in Twilight? Every scene is either blue or dark blue. Even the romance scenes, where warmer colors would make more sense, but nope, Catherine Hardwicke made the whole movie in a gloomy and moody blue.