Denial is the name of the game
This team of hush-puppies has committed a crime together, but one of them is willing to let his friend take all the blame, and the other one tries to deny he did anything wrong. Perhaps he really thought this charger cable was a black snake, or maybe he knows he did something wrong.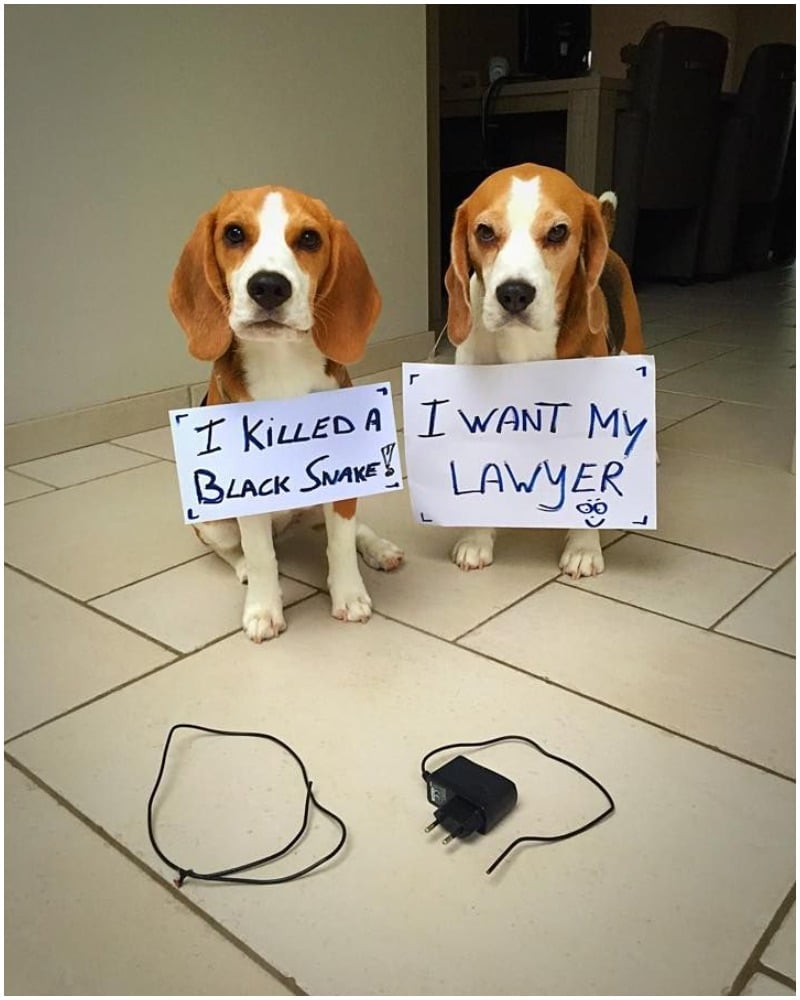 The other one is denying the entire thing. Even if he didn't take part in this crime, he must've seen it happen, which makes him an accessory. The ultimate punishment for such a crime is – you guessed it – online shaming.