After several hours of flying, not to mention being forced to listen to the incessant wails of a crying baby, all of the passengers are happy to have their feet firmly planted on the ground. Reuniting with loved ones can be an emotional event, but why share tears when you can share laughs? People make a point of coming to airports with the wackiest signs they can come up with. Today, we're going to look at 50+ of the silliest airport pickup signs ever caught on camera.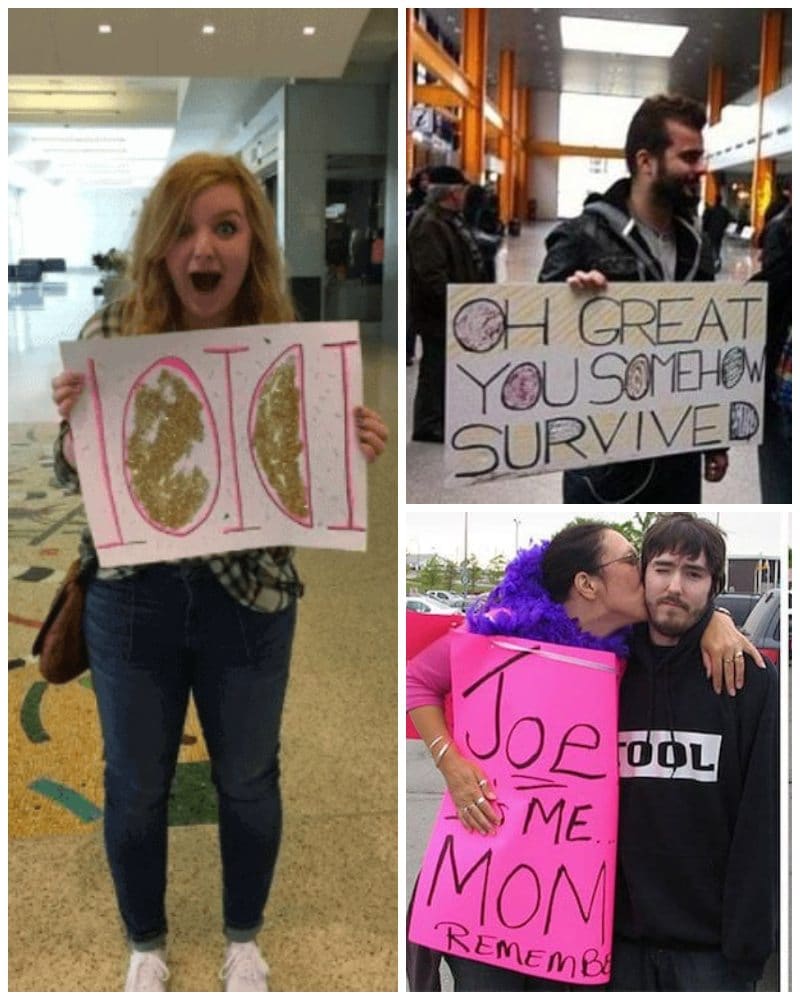 Mother dearest
Do you know what the best thing about moms is? Their unconditional love for their kids. Mothers can flip from calm and happy to mama bear mode in the blink of an eye. So, when mama meets her child after several months of being away, you can bet the reunion is going to be a special event.
By special, we mean the most embarrassing thing ever. Here's the face of a son who knew his mother would go all-out at making a scene at the airport. We don't know whether he's embarrassed about his mom or if he's just used to it at this point. Don't forget to give your mom a call this weekend!