It is safe to say that everyone's least favorite thing to do is decluttering. It can be time-consuming and some of us have a hard time getting rid of things with sentimental value—like that shot glass collection from college or the kids' old baby clothes. But keeping an organized home can do wonders in providing a happy and healthy living space. Here's the good news—you don't actually have to incessantly throw away your personal items to achieve an organized and decluttered home. Space-saving hacks can give the illusion of added space without having to move or repeatedly toss things away. And guess what? With mindful and creative organization comes the recovery of the dreaded lost items. So, that firetruck your son just can't seem to find? Don't worry, it will be making its debut pretty soon with these storage hacks.
#1: Invest in a Pegboard
Pegboards are more often used in garages and toolsheds; however, that doesn't mean that they aren't useful in other places like the kitchen, office, playroom, or even the bathroom. With the right idea, they could fit any room in the house! They are very affordable and easy to find at your local home improvement store.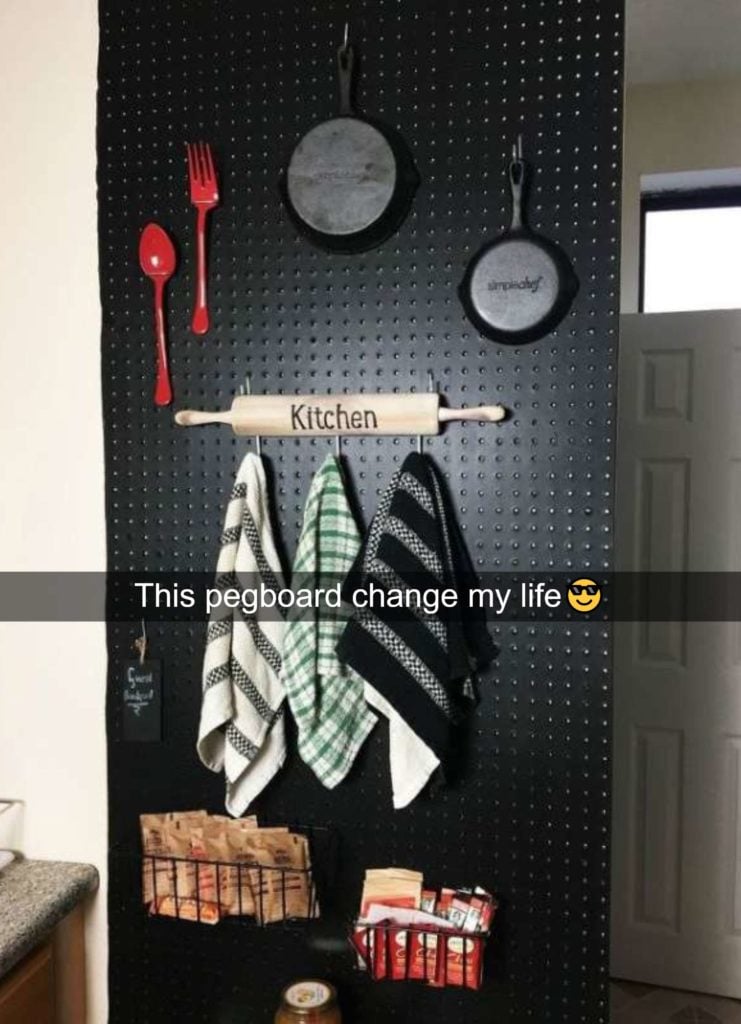 Pegboards are not only easy to find, but they are also easy to install and use. The uniformed holes or pegs are designed for hooks and screws to hang essential items. You can also get creative and take all those photos from the shoebox and use the pegboard as a decorated photo wall!