Where the Real Fishies Are
There's a reason we don't take house cats out of the house. This cat doesn't seem to be happy at the beach although his owner thought she was giving him a real treat. Her kitten loves the bath and being a cat, he of course loves fish too. What would be better than a giant bath with tons of fish?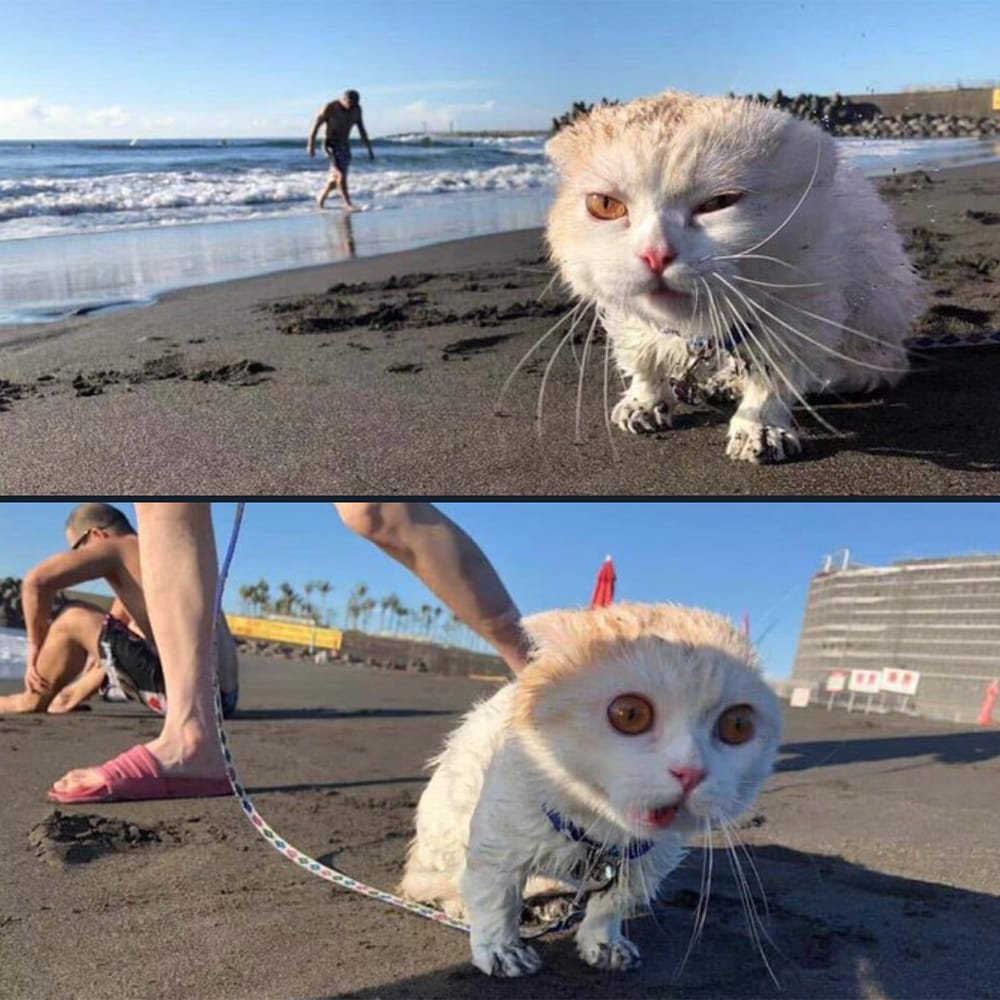 However, kitty fur and sand clearly do not mix. Although, there are still tons of amazing things to see at the beach. Sometimes you'll be lucky to see crabs and sea turtles like this cat got to. Just look at the astonishment on his face in the second photo. At least he got something out of his trip.