When thinking about letting loose, dancing till midnight, and living without a care in the world, music and lifestyle festivals are what come to mind. Every year at different times, there is a bunch of very famous music and lifestyle festivals that take place all around the world. People come from far and wide to take part in and capture even the slightest glimmer of magic from the atmosphere. These different festivals often seem to create a space where people can express themselves and create lifelong memories with the people around them. We have compiled a selection of photos from all different festivals to make you feel as though you were there, from the outfits, art installations, and general aesthetic.
#1: Burning Man
One of the first things that come to mind when thinking about festivals is the outfits! There are so many different things you need to consider and organize when going to a festival. From the food to shelter, you need to make sure you have all bases covered. But outfits will always be a top priority…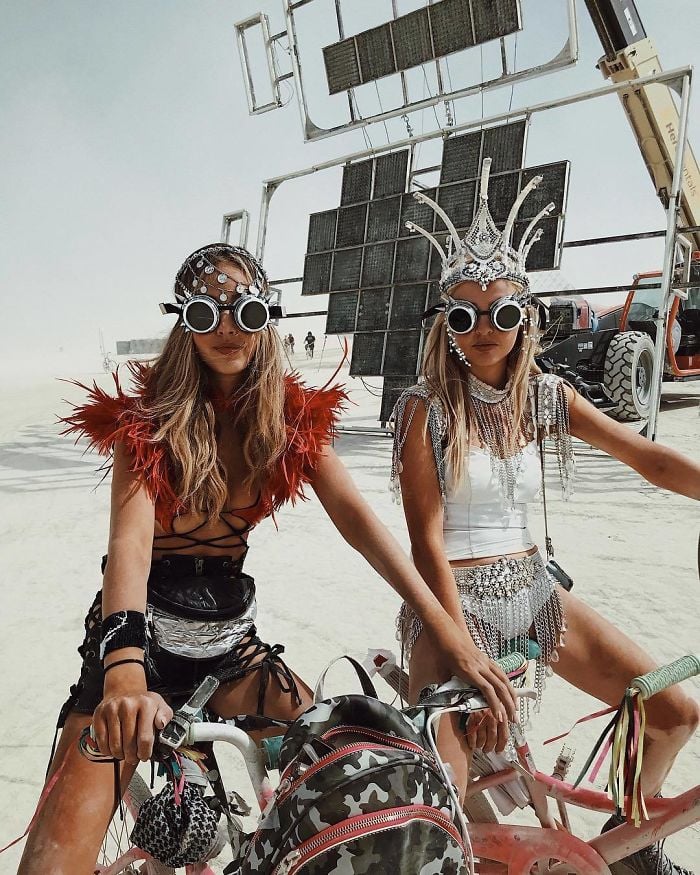 These two girls pretty much encapsulate all that is Burning Man. The carefree attitude and the willingness to try new things away from society is a great platform to branch out and wear whatever your heart desires. Because everyone else there is going to look as weird and wonderful as you!