Ah, Thanksgiving, I can already smell the turkey in the oven and the cranberry sauce heating up on the stove after it's been poured out of the can and into the pot. When it comes to Thanksgiving dinners, everyone seems to have a similar way of doing things. You have your green beans, your pumpkin pie, and your great aunty sitting in the corner asking you why you aren't married yet. But the beauty of being part of a vast society is learning that not every family celebrates Thanksgiving in the same way. Here is a list of rather distinctly different ways many different people go about having their Thanksgiving dinners and holiday. And while you may see some familiar things, trust me, there are many fresh ideas coming out of this thread.
Thanksgiving Weigh-in
Every year, when it comes to Thanksgiving, we all know that food is a big part of the celebration. No matter who you're celebrating with or what's on the table, food will always be at the center of any Thanksgiving meal. So why not make things a little bit interesting with some sort of eating competition?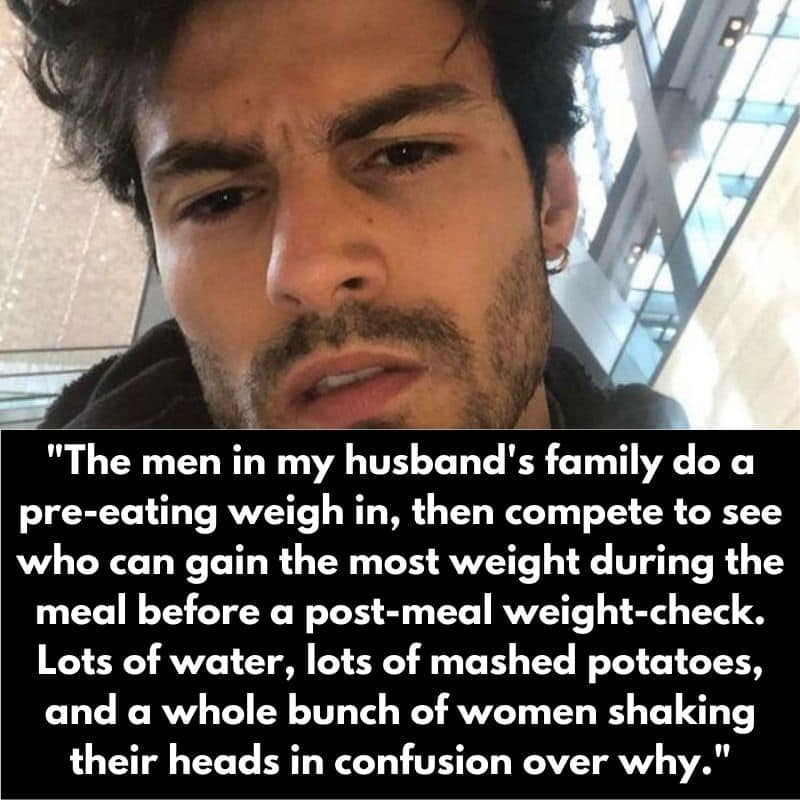 Well, all the men in this family do a pre-eating weigh-in before eating their Thanksgiving dinner every year… Pretty much, they want to see who is able to eat the most and gain the most weight during their Thanksgiving feast. This has got to be one of the weirder Thanksgiving traditions we have ever heard of.