A New Take on Fanfiction
Anyone who's gone through the education system knows just how dry and boring academic papers can be. And they also know just how awesome Harry Potter is. So why not try to spice up "The influence of Climatic Legacies on the Distribution of Dryland Biocrust Communities"? Judging by the title, a funny revision is in order here.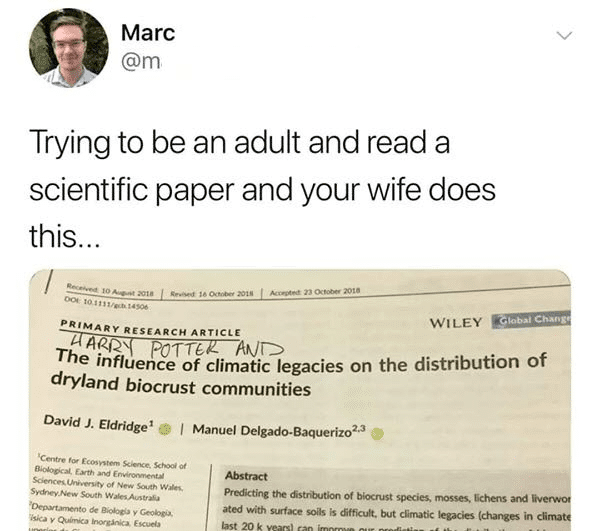 Truthfully, it seems like this guy's wife had the right idea. Add three magic words to the beginning of the title, and suddenly it seems like an interesting (albeit long-winded) fanfiction title. The three magic words? "Harry Potter and…" of course! Or did you think it was "Accio Interesting Paper"? (you know, the HP summoning charm).