That's a bit melondramatic
While it shouldn't come as a complete surprise there is more than one kind of watermelon – after all, almost every other fruit and vegetable out there comes in different shapes and colors – Twitter user Spice Lowery was shocked to find out about yellow watermelon.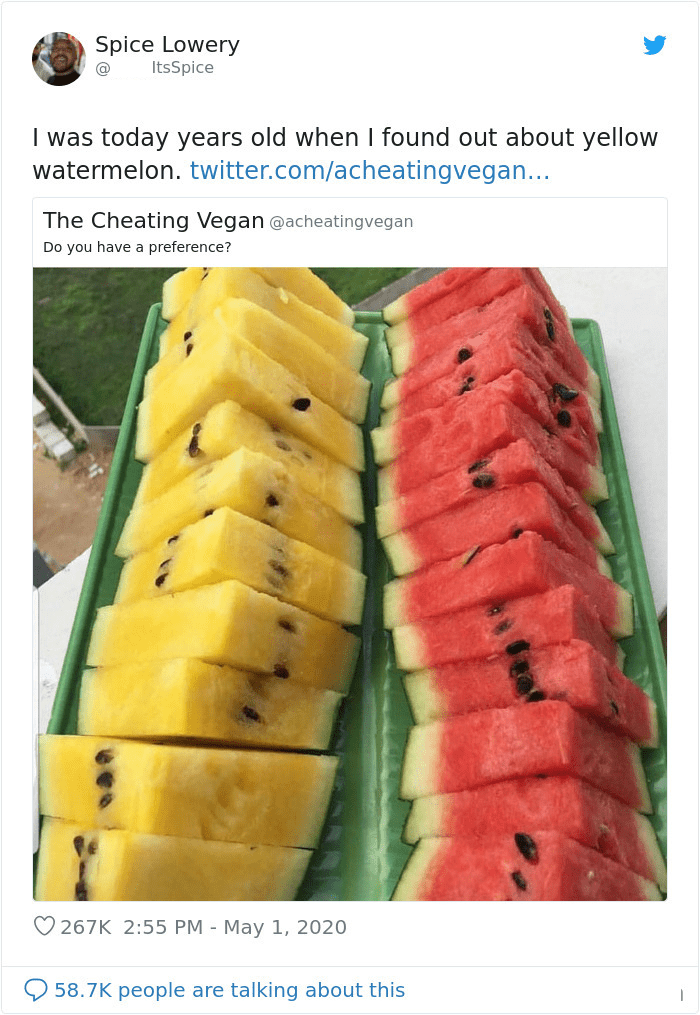 You have red and green apples, purple sweet potato, and bell peppers come in three different colors, so why not watermelon? On the other hand, we must say we agree with Spice Lowery – this yellow watermelon seems a bit unnatural. We wonder if it tastes the same!