Super, Super, Super Sorry!
*Sigh* We're not sure how to feel about this. For whatever reason, this message on a piece of tissue really speaks to us. In this day and age, not carrying around dollar bills isn't too uncommon, but if you know you're dining out, at least prepare more than just a $1 tip.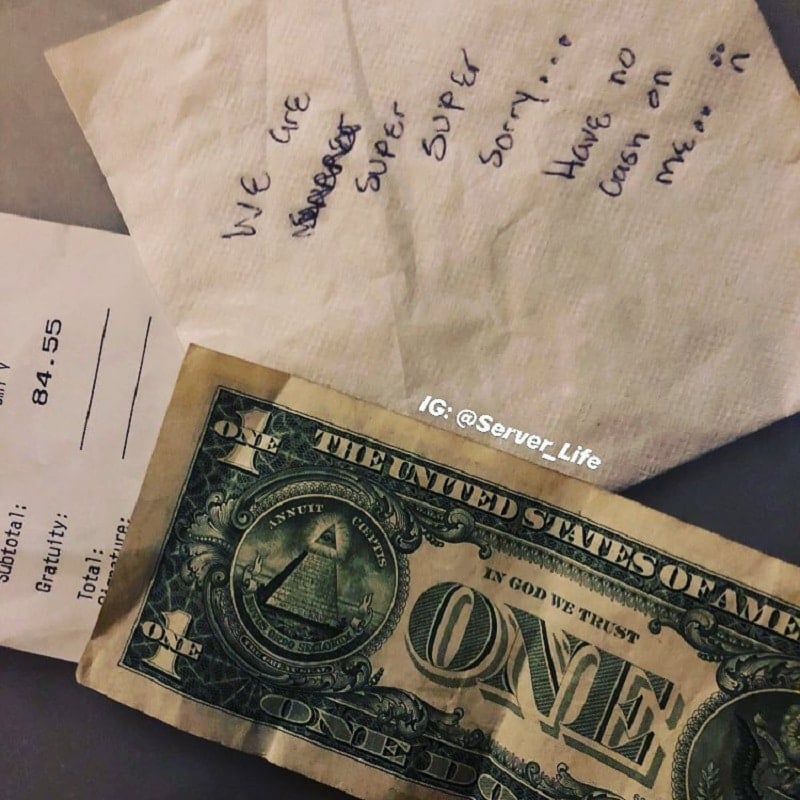 But what makes this somewhat inexcusable is the fact that this party paid a huge $84.55 bill for their dining experience but couldn't scrape together more than a lonely Washington? If they added service fees to the bill, then the restaurant could charge them, no matter what form of payment they use.